We have the Christmas tradition of planning and making gingerbread houses every year around this time.
Lucky me, I have the 2 cutest girls around, who are ever-eager to help bake and excellent at licking beaters.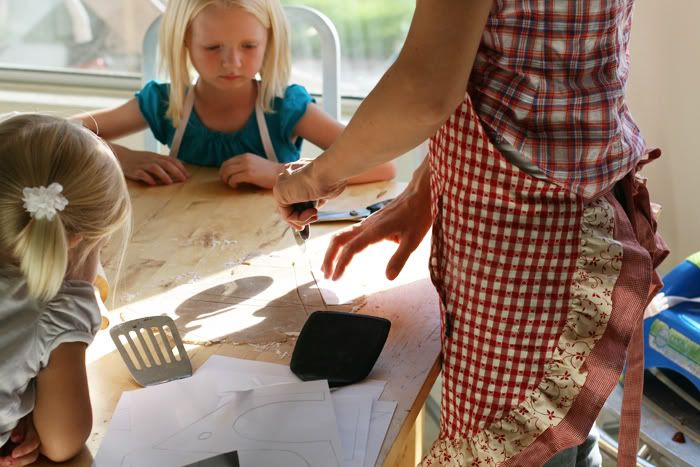 It really is a big undertaking with all the thought that goes into the layout, measuring, shapes, and cutting of pieces. Then it's transferring those fragile pieces to baking sheets, cooking them and finally assembling them.
Half way through I wonder why the hell I would choose to do such a thing.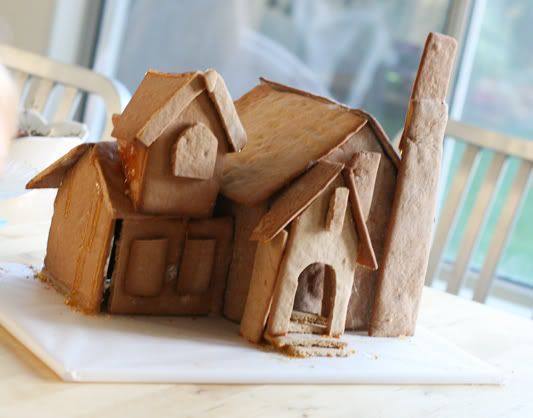 But then it all somehow works out
(most of the time...see Year One)
and I'm so satisfied with the result.
This year I added more dimensions and used a heated water/sugar mixture for glue - only burning myself twice. :)
Gingerbread house 2010: A charming little tudor.