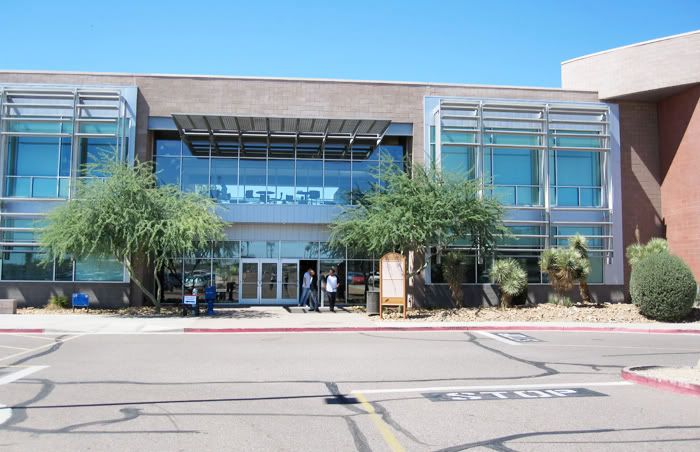 GWCC. Where it all goes down.
8:00am - i realize Easy and i are still in bed - sweet.
8:05 - get wailing Roo up.
8:15 - eat breakfast as family. i share my cereal with Roo. unfortunately she has a hard time sharing.
8:30 - take a refreshing morning walk.
9:00 - prep for the day. E taking girls to zoo. i'm off to study.
9:30 - call mom to have her say a prayer for me. she says to eat some pineapple.
9:45 - pick up Jamba Juice before heading to the library. i get Aloha Pineapple.
10:20 - arrive at PV library and attempt parking.
10:35 - park.
10:40 - meet up with Tasha and Amanda to study.
10:45 to 1:00 - study.
1:15 - home to eat lunch. tuna sandwich.
2:00 - watch Arrested Development on Hulu to give my brain a break. log onto Facebook. read encouraging messages.
3:30 - arrive at school to study more.
4:00 - Sarah joins me. we eat Chewy Werther's and do some last minute cramming.
5:00 - we chat outside the classroom until it's time. avoiding the inevitable.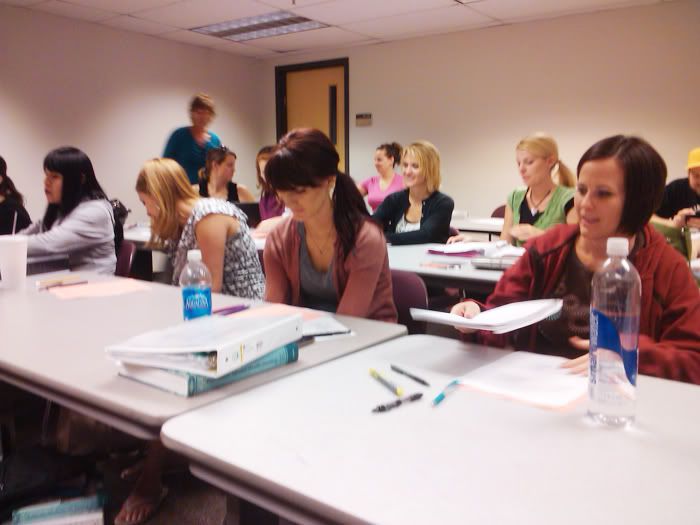 Sarah and I, a few months back. This girl kept me sane - well, a little.
5:30 - business time. my stomach turns. i sweat - a lot. i pray - even more. i swear - a little.
7:00 - i turn in my test and finally breath again.
7:30 - LGO with some of my favorite girls from the program. we eat and laugh. we can't believe we are done. we talk about what we are going to do with our lives back. Rox is going to take drum lessons. i'm going to do more yoga. in 8 weeks Amanda will have a baby. Sarah will have an income.
not one of us can stop smiling.
we. are. done.
9:30 - home. kiss easy. check grades. relax. sleep. dream.
At 2:30 today I learned that I

passed.
and another sweet moment was added to my life.