We got it. One family photo with all five of us that I absolutly love. It's really not too much to ask for, right?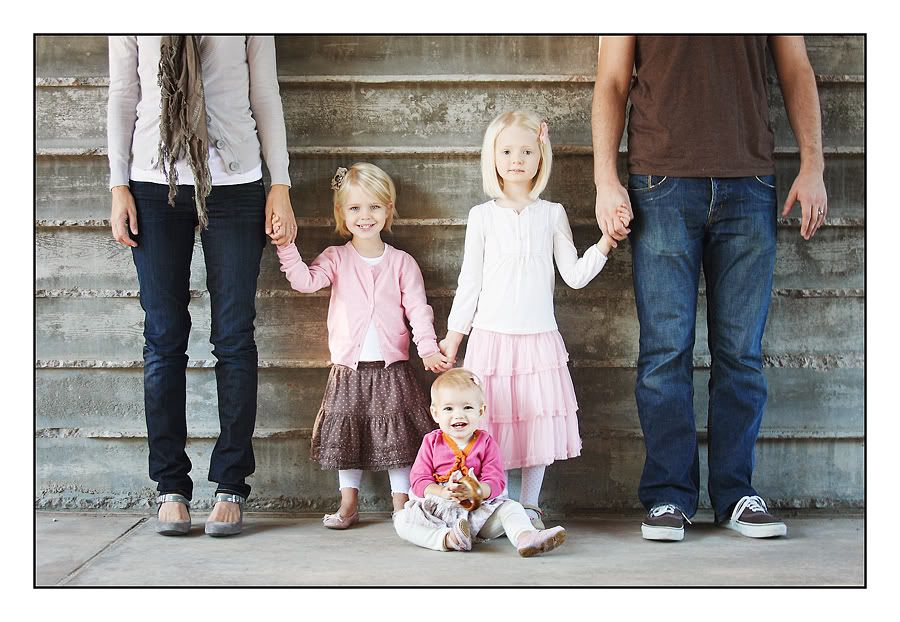 I love this one just as much - it's definitely going up.
Luckily our photographer was amazing with my girls and we do have plenty of photos to gift to family and adorn our home with.
We are also so fortunate that she is a good friend and shared the blooper files with us as well.
Some of them I almost prefer just because they are so, "us."
The torture!

Seriously. What is she doing?

Perhaps just prepping early for her role in Swan Lake?
I love how E and I are smiling our way through it as if the flailing baby isn't affecting us in the least bit, but at this point we were totally done.
And so was she.
Dang babies just don't get it!
Here's one more favorite just so I feel like we end on a good note. :)
Until next year...