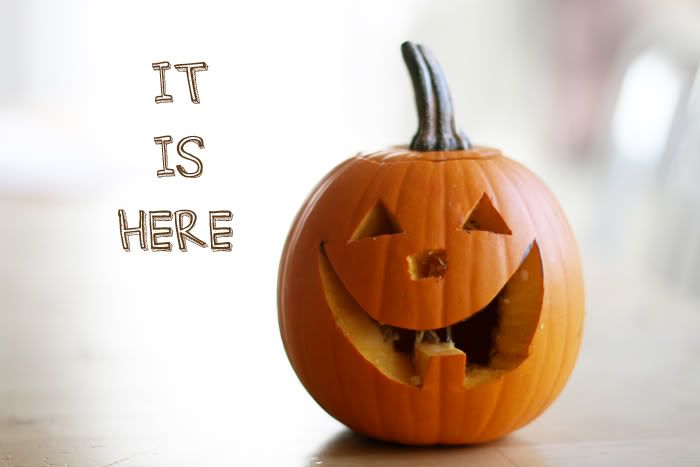 Our day is going to be jam-packed with all sorts of Halloween fun.
I can't wait.
Since Sunday is the Sabbath and Saturday I have clinical all day we are taking all of our celebrations to Friday! First a birthday party, then a party at Easy's office, then a Trunk-or-Treat at the church.
The girls ran in my room this morning at 6:30 am begging at my bedside to put their costumes on. They know exactly what is in store for them.
Oh, but they were biggest wusses when it came to cleaning pumpkins last night! They absolutely refused and when I finally got them to pull out some seeds they ran to the bathroom to clean the "slimys" off.
Babies I tell ya!
So I gutted all three and carved all three.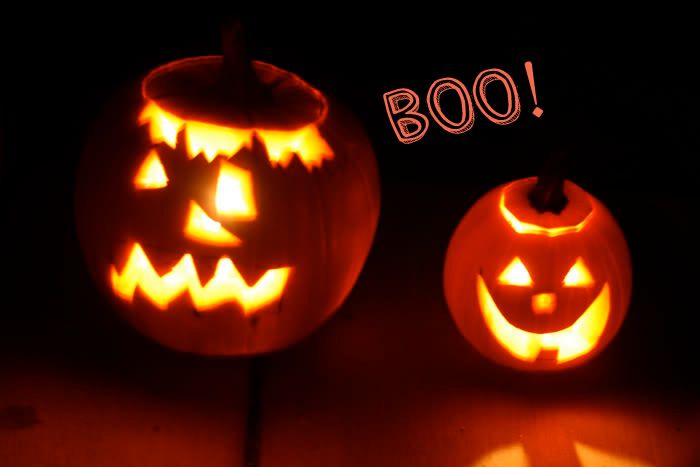 Then we spent the evening eating home-made pizza
(off the grill - yum!)
and watching the pumpkins glow into the night.
That is what this time of year is all about for us. We lounge around on the patio soaking in the cool nights after the hell-of-a-summer we have just been through. It is a sweet sweet moment when the air conditioning goes off and the windows and doors open up. It's like we can all breathe again.
Roo is so close to walking. I love catching those little steps out of the corner of my eye. I'm guessing in a couple of weeks she'll be toddling all over the place.
Have a safe weekend!
Oh and Zantar is back...from the dead!