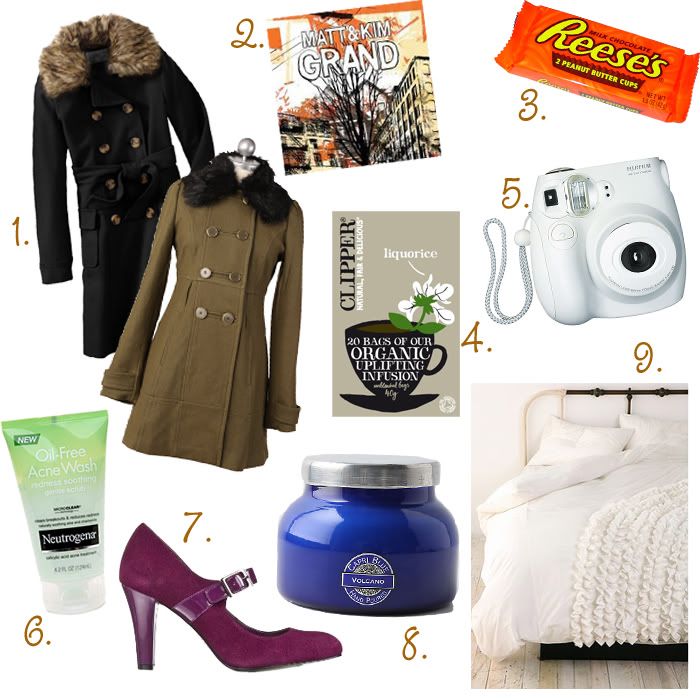 1. If only AZ weather would justify the purchase of a heavy coat. The
black
one. The
green.
2. This
album
is sweet music to my ears. Please just listen to track one and I'm sure you'll feel the same.
3. It's that time of year again when all I want to do is stuff my face with Reese's. I swear that they taste better in October than any other time.
4. Last year my mother-in-law got me a little hooked on licorice tea. It is naturally sweet and the taste lingers in your mouth. Perfect for a rainy day.
5. Is it too early to start my Christmas list? I'm imagining the fun that my family will have with
this.
6. I want to eat my face wash.
7. Last year as my just-had-a-baby-so-nothing-fits-gift from my mom she bought me these pumps in grey. I love them and was stoked to see them in
berry
.
8. Wonder what Heaven will smell like? I kinda think Anthropologie
got a tip
.
9. I find white bedding enchanting. Mine is looking a little dingy these days. How I'd love to spruce it up with
this
number. Or
this
one.