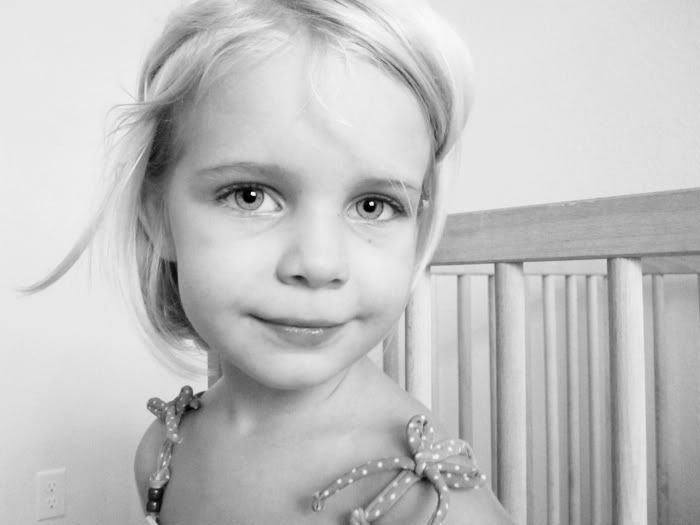 Oct 2010. Wearing her swimsuit around the house all day because she "loves it so much."
I had a conversation with MaeMae a while ago that I can't get out of my head.
This girl is incredibly clever.
So...
I walk into my room and there was a wet towel on the floor.
I questioned the one child that is usually in question.
"Sissy!" I call after her.
She runs.
I swear the girl is always running.
"What Mom?" She yells.
Also always yelling.
"Why is there a wet towel on my carpet?"
"I doe know."
"Did you put it here?"
"N-ope."
"Hmmm. Well, I think you did. Are you lying?"
"No Mom. I'm not lyin."
(She is.)
"Sis...I think you
are
lyin."
"Nope. I am.
not.
lyin!"
I pause a moment and give her the look...the come-out-with-it-or-you're-dead-look.
You know, the one with the raised eyebrow and the pressed lips that seasoned moms are so good at.
Then she jumps,
"Mom! That....is a lyin!"
I'm confused.
Why is she pointing at my legs?
I look and see that there are in fact
tiny little lion silhouettes
patterned on my cotton pajama pants.
I smile and shake my head at her.
At this discovery the conversation is over.
I am defeated with her quick-wit.
And off she runs.