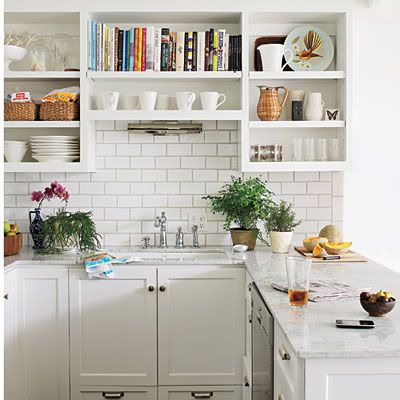 (inspiration via

crap i can't find the url

. sorry!)
When we purchased Lib 2 months ago we knew that the cabinets needed to go.
But we are also on a budget here and taking things slow - the last thing we could afford to do was spring for fancy new cabinets.
I have been dreaming of a white kitchen though and I couldn't just get it out of my head. So what do I do?
I call my mom.
Painting My Ugly Oak Cabinets
Step 1
. Call my mother
Step 2.
Bring her here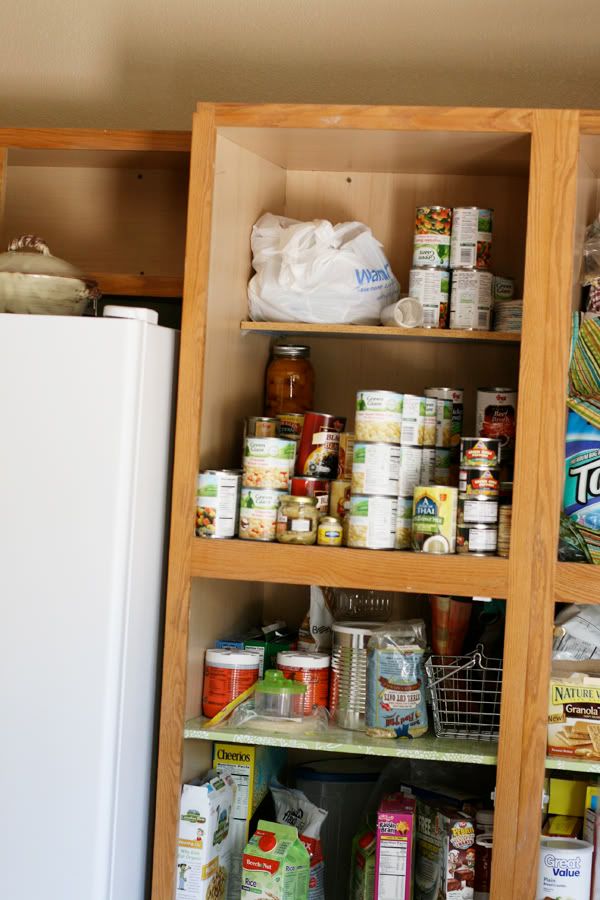 Step 3.
Remove and de-gunk nasty oak cabinets. We had to use some Goo-gone on these suckers because they were B.A.D. Be sure to number your cabinets with some painters tape before you remove them. This saves a lot of headache when it's time to get them back up in the right places.
Step 4.
Sand. Sand. Sand. I hate to sand! You don't have to sand the finish completely off, but just get the sheen off so that the paint will stick. Just enough to rough em up a bit.
Step 5.
Wipe clean with a slightly damp cloth.
Step 6.
Soak and scrub hardware. I had intentions on spray-painting the hinges, but decided not to because the hinge would scrap the paint off so we just kept the antique brass. I'm sooo glad we did
(see knobs below)
.
Step 7.
Caulk any gaps where the paneling might be separating and fill in hardware holes with putty
(so the screws have something to grab when going back in)
.
Step 8.
We are
finally
ready to PAINT!
ps. do yourself a favor and get a really nice brush :) We started out brushing them, then used the Wagner sprayer that Easy got at a garage sale - which was awesome, but at the same time opened up a whole lot more frustration. In the end we sprayed the fronts and rolled/brushed both the backs and the frame

(skeleton as I like to call it)

. You will want to do 2 coats.


A word about paint:
I was told that the more matte the paint is for cabinets the more professional it will look. Keeping that in mind, we all know that the glossier it is the easier it will be to keep clean. In the end we decided on a satin finish interior/exterior latex paint. We also added Floetrol to allow the paint to glide on easier.

Step 9
. Let it dry overnight before trying to hang.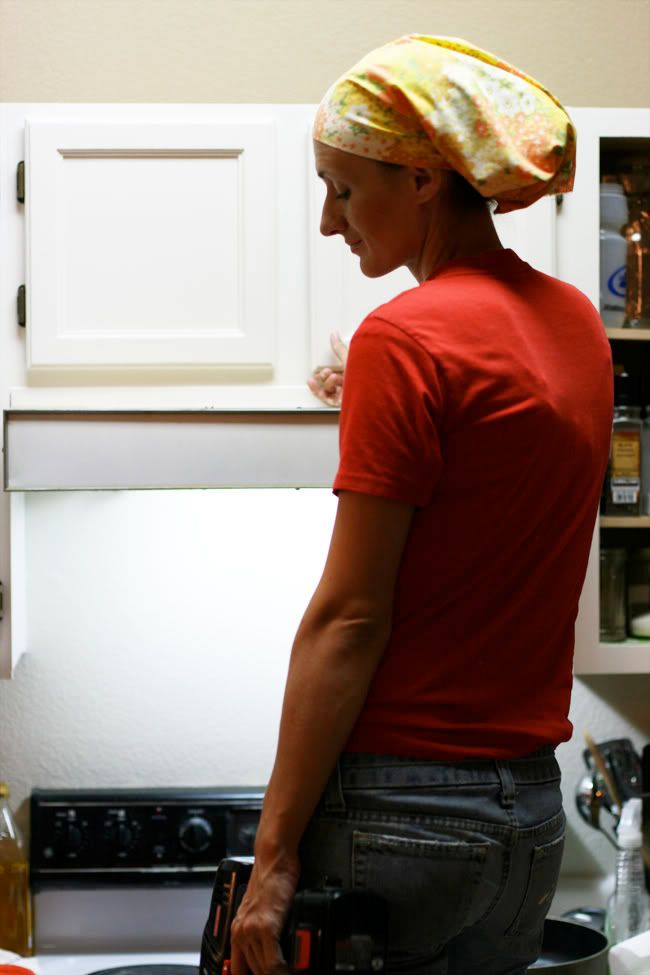 Step 10
. Attach hinges and hang. My favorite part!!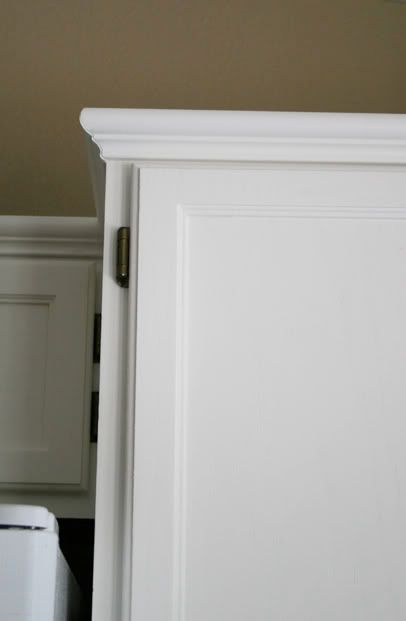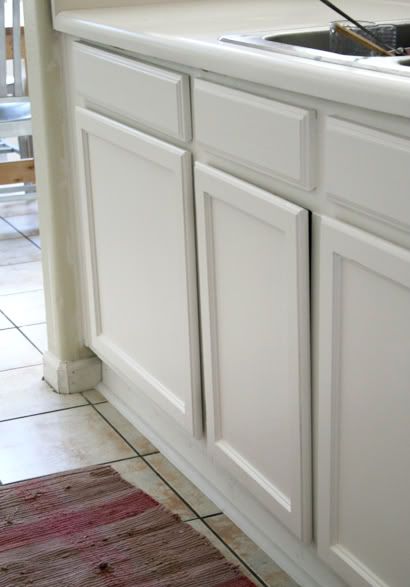 Step 11
. Some crown molding for a little extra zing + some quarter round on the baseboards. My dad attached both with finishing nails.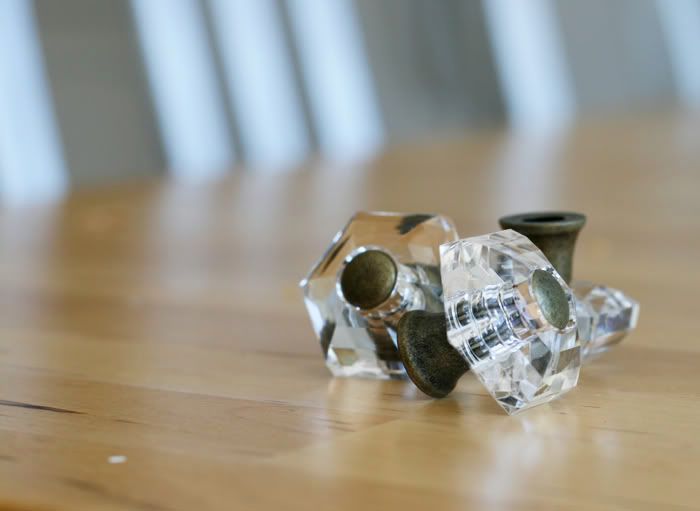 Step 12.
Now that everything is together go back and retouch them. Keep a little paint handy for this in the future too.
Step 13.
Hardware and
I lied to you.
..
This
is my favorite part.
I'm still waiting on my cup pulls for the drawers and we are working on some open-shelving that will replace one of the cabinets.
Can't wait to show the finished project, but we have to hurry - only 2.5 more weeks before Block IV.
Aghhh!!!!!