This girls surprises me.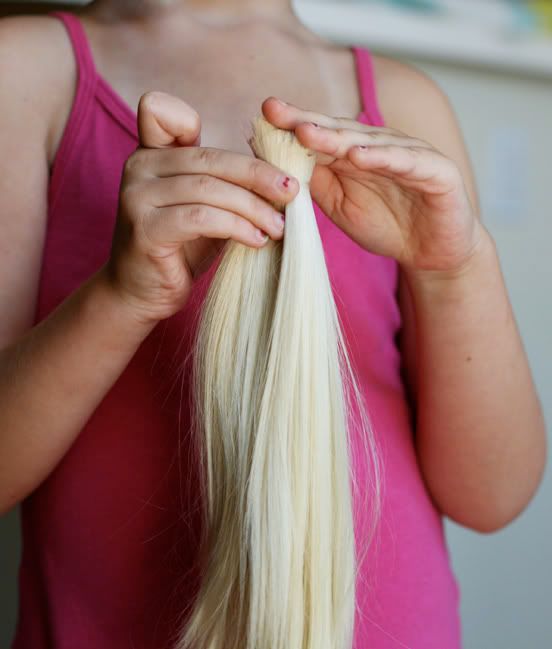 And she amazes me with her compassion and character.
I talked to her months ago about
donating
her hair
(maybe after a ferocious detangling fit)
.
Since then she
(and I)
have been patiently waiting for it to be long enough. At the beginning of the summer we measured and her pony was barely 10 inches.
More time.
Two days ago we measured again after she literally asked everyday for a week.
11 inches.
And with temps hitting 115ish and humidity on the rise we decided to go for it.
She is adjusting and hasn't complained once. Actually, I catch her glancing in the mirror often and shaking it around wildly.

I think she likes it.

And so do I.