i didn't know that i could bake bread.
i thought it was a miserable process - one that took all day long and rarely had promising results.
i thought this up until i learned a few invaluable secrets from a
relief society
meeting years ago, but even then i was still intimidated by it.
back in march, i was determined to succeed at the whole bread baking idea. so, i dug through my recipe books, found a great one, modified it a little, and tried it out.
holy smokes!
it was a hit!
2 loaves gone in hours.
breakfast.
lunch.
snack.
dinner.
done.
so needless to say, these secrets should be shared.
and so should this recipe.
here are the first two: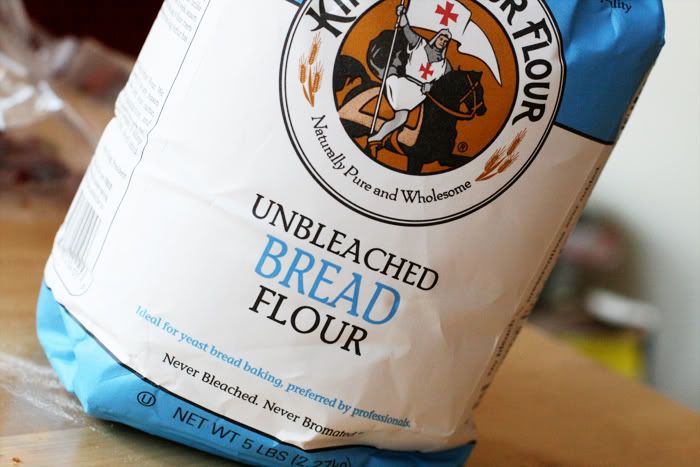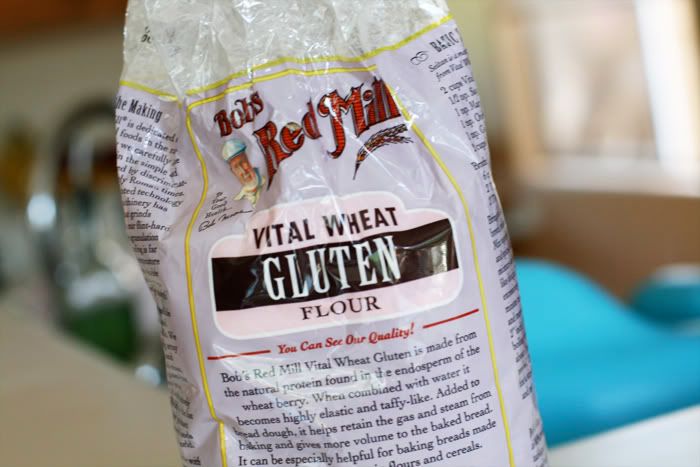 1. use bread flour
2. use a little gluten flour.
i'm serious it makes all the difference.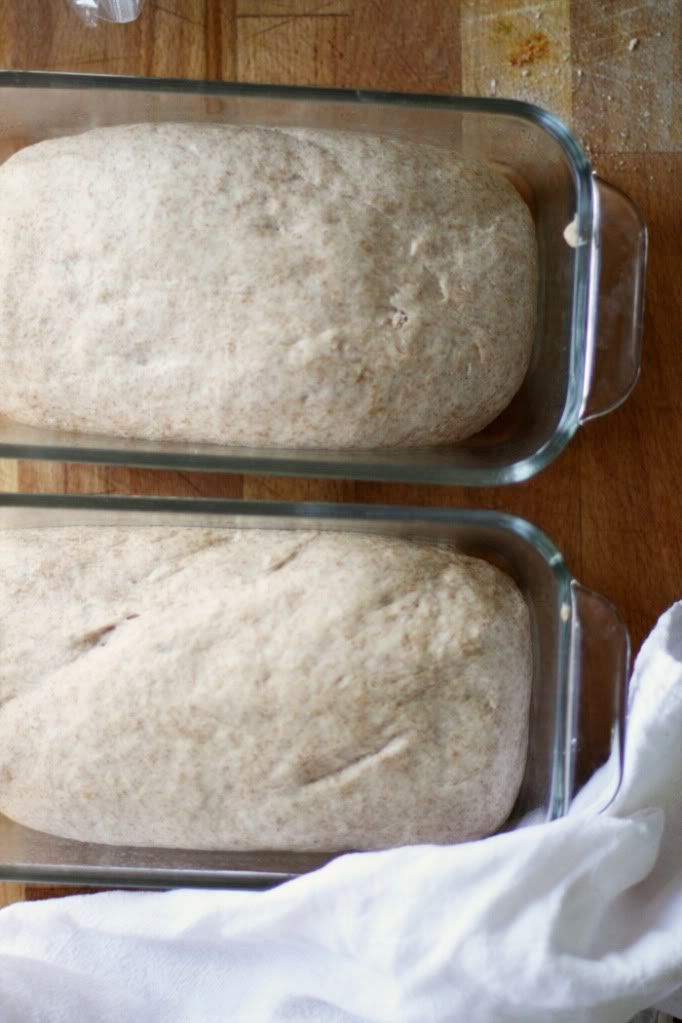 3. don't overwork the dough. please don't. i know we all think that we need to knead, knead, knead it, but you really don't.
instead,
enlist in the help of cute little chickies and let them knead, knead, knead their little bits of dough all they want: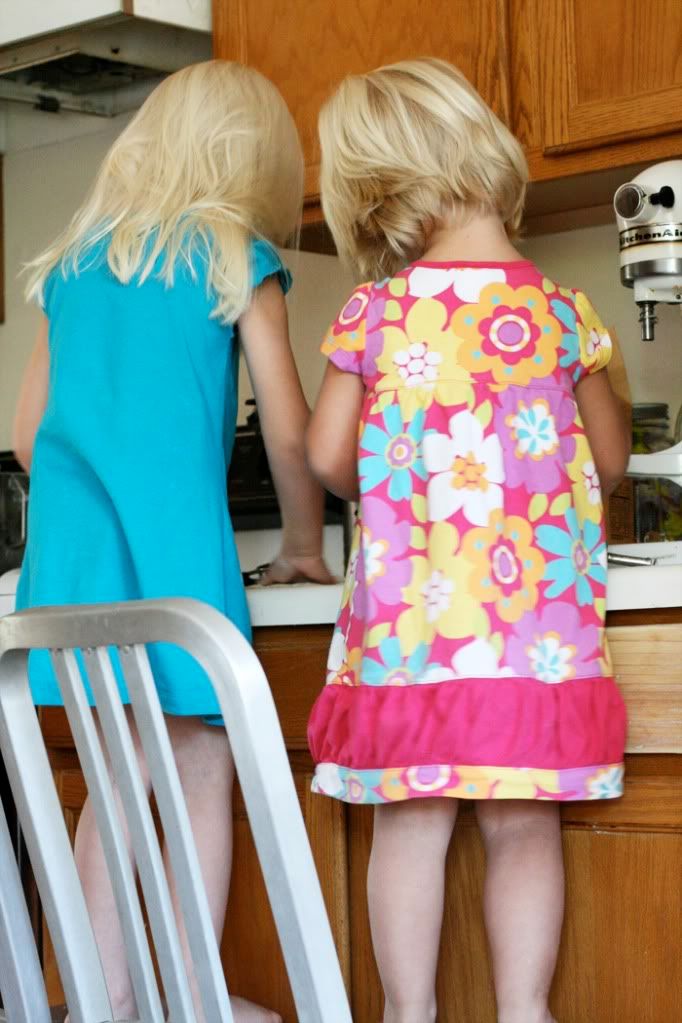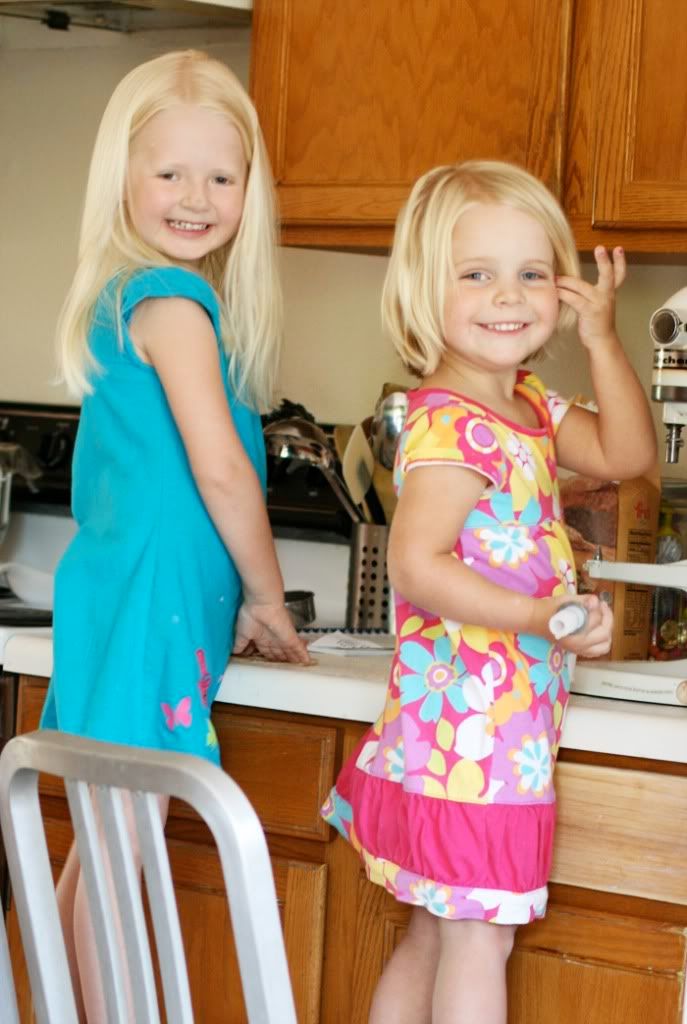 they might even pose for you.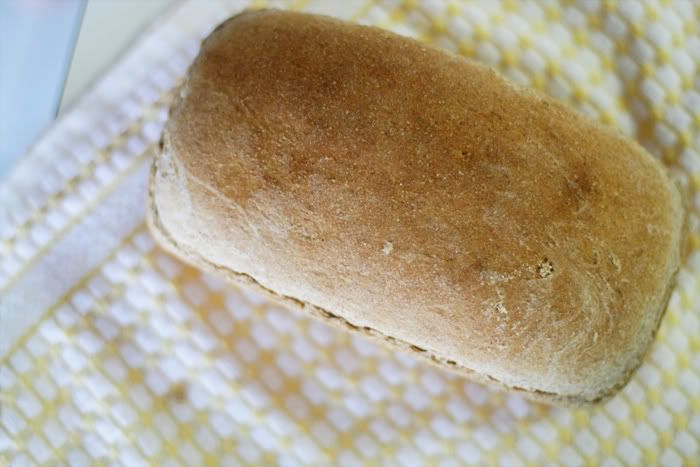 Killer Wheat Bread
(i usually half this recipe)
5 c hot tap water
1/4 c veg oil
(canola, please)
2 T gluten flour
10-12 cups flour
(i do half bread flour and half whole wheat)
1 T salt
3/4 c honey
2 T yeast
Using a bread mixer
(not machine)
, add the water, salt, gluten flour, oil, honey, and half the flour. Mix this until blended then add the yeast and the rest of the flour. Add just enough flour so the dough climbs up your bread hook and cleans the sides of the bowl. The dough will be sticky. Let it knead there on low speed in the bowl for a few minutes then remove the bread hook and cover for 10-15.
Oil
(not flour)
cutting board, hands, and loaf pans
(a little pam works wonders)
and
slam
the dough out onto the board.
Really

, slam it another time!
You can even do it a third if you have a little more aggression. Feel better? Then divide and pat the dough into loves. Let rise once more for 15 minutes and bake in standard loaf pans at 350 degrees for 30 minutes. Feel free to drool a little as the scent engulfs your home. Makes 5 loaves.
Eat it.

Go ahead.

All of it.