i'm watching a girlfriend's two little girls today.
this house is saturated in estrogen.
they are all watching a little Dora so I finally feel like I have a second to breathe.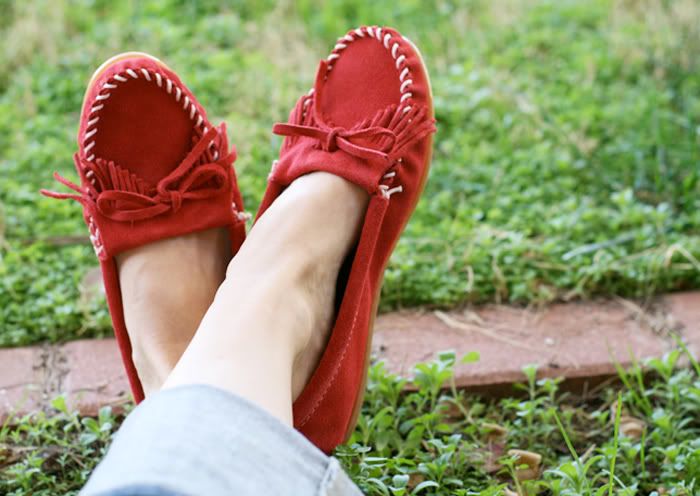 my new moccasins came!
i
love
them.
thanks babe!
i am thinking of doing cloth diapers.
i've been reading up on it this morning after easy sent me an email:
What if we...started doing cloth diapers:
http://www.wildflowerdiapers.com/store/pc/viewPrd.asp?idproduct=1840&idcategory=334
A girl at work does it and says its great.
more for budget reasons then anything,
but also because there is this little hippie in me.
she wants to help keep the earth clean.
(you know her. she is the one who has chickens, doesn't shampoo her hair, composts, gardens,
uses glass bottles, saves her babies umbilical cord stumps, births babies without an epidural and would enjoy communal living with all her friends - i know you want to too! 2020? what do you say?)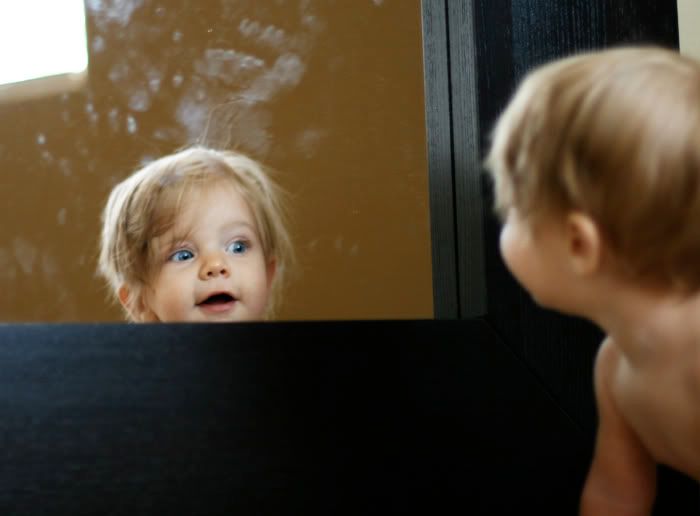 this month i have been working on getting organized.
so far i have done all my kitchen cabinets, the office closet, and started on the girls' clothing and closet.
it's an undertaking, but has to be done before i start school again on the 20th.
i have also been freeing up space on my computer which means i get to go through all my old photos: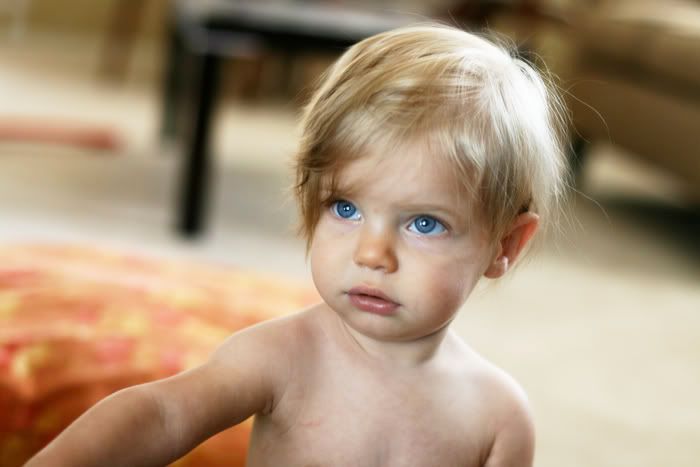 isn't she pretty?
9 months is my favorite baby age.
that is when these were taken.
uh oh.
i've been caught.
little girls are begging for a snack.
out.