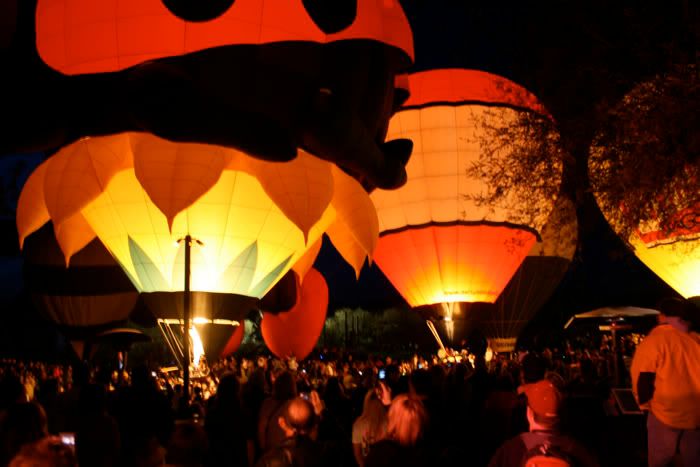 This weekend we headed up to Cave Creek to check out the balloon festival - as well as grab some dinner.
It was chilly.
And my new moccasins don't insulate too well.
We ooh-ed and ahh-ed along with the crowd.
Over the giant balloons filled with hot air.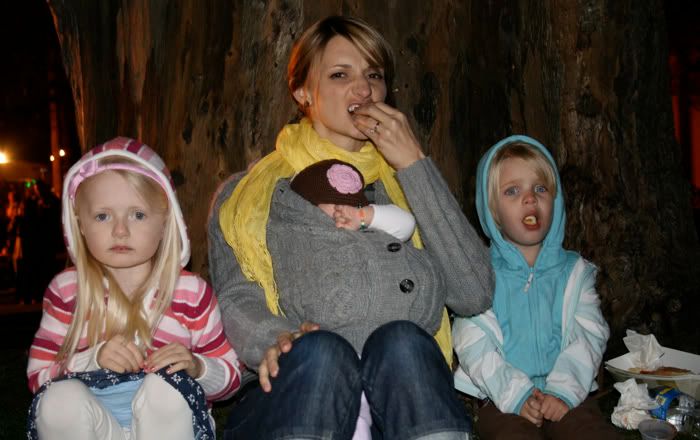 And we grubbed on some really-freaking-good hot dogs.
Little Roo stayed warm with me in my pouch.
Oh there she is!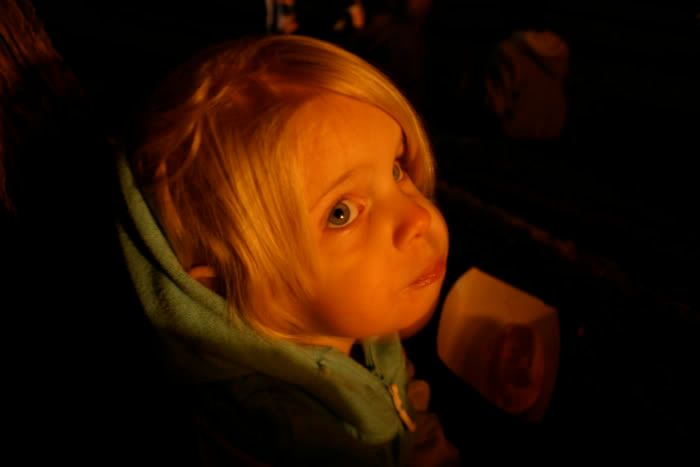 Of course, this was all
before
we headed home.
And
before
a crazy woman decided to run Easy off the road as we were walking to our car.
And
before
, unfortunately, with the 2 older girls in arms - his first reflex was to smack the back of her SUV.
The next thing we know
bam!
An evil demon was
unleashed!
This was
before
she jumped out of her car and went on and on.
It was amazing really
- she went so far as to verbally and physically assault
our
car, yell profanity in front of our wee ones, and threaten to fight us (she claimed she had no idea he was there).
We were absolutely shocked.
All
before
we spent the rest of the evening with friends playing
this
and laughing our faces off.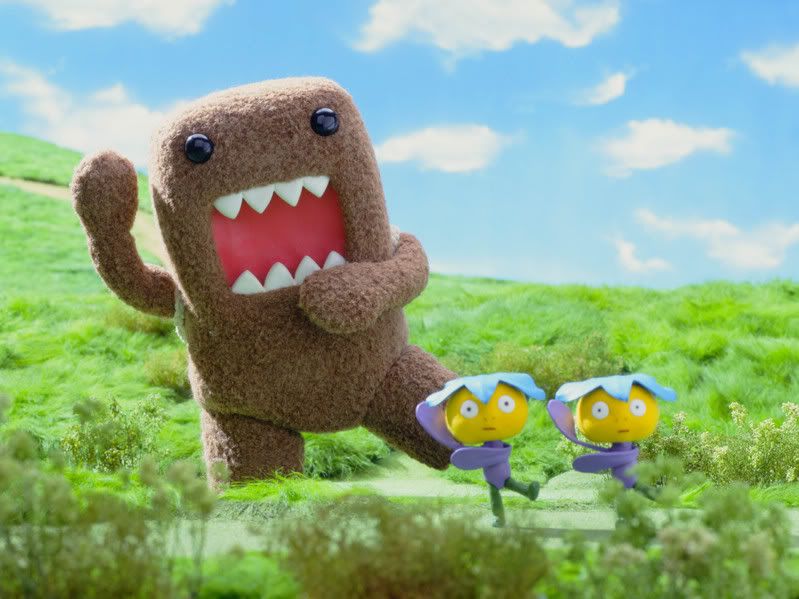 The End.
next up:

hays is enters the cloth diaper world

. watch out fools!