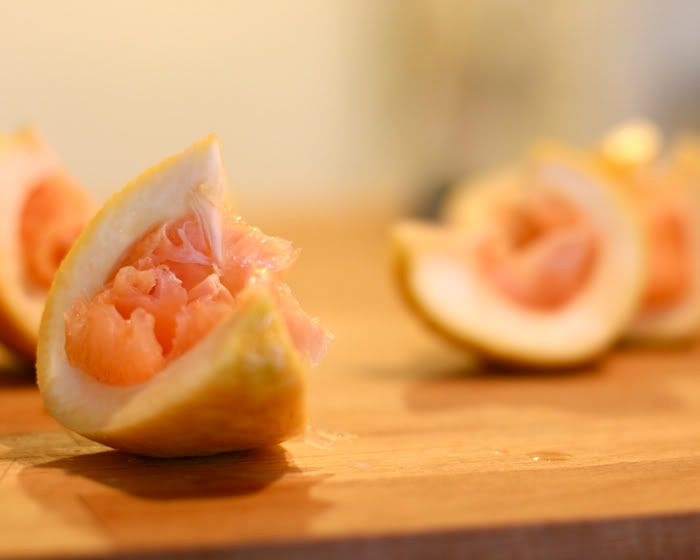 our friends gave us a grapefruit off their tree and blondes has been begging to crack the thing open all morning.
she even brought it to my bedside when she came in to wake me up.
finally
at 9am we made juice: grapefruit. sugar. water.
it was delicious. simple. sweet.
i wish that i could tell you that keeping things simple is all in the spirit of christmas, but to be honest for me it's a little in the spirit of
i'm exhausted.
my plate has overfilled. i'm cooked.
juiced
.
when my father-in-law came to us with his christmas plan this year i was ecstatic:
each adult draws one name
create/give something meaningful to that person
take the money you would have spent on the million people you were going to buy gifts for and put it together
in a few years after doing this everyone takes a big trip together
have a white elephant exchange to spice things up

i thought it was fantastic.
no more lists.
no more mindless shopping.
no more feeling like i spent money on gifts that may or may not be liked/appreciated.
that being said i still feel like i have a million things to do.
make and send out cards
laundry
finish sewing the aprons i made for the girls
finish painting peg dolls for the girls
shower
clean out and wash the van
laundry
wrap gifts
laundry
pay bills (including tuition for block III)
okay, so maybe 10 things. but still, i thought i was on break...