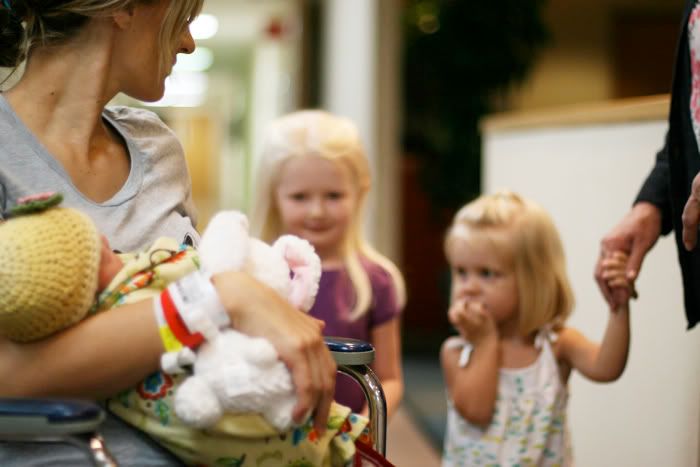 Blondes couldn't hold still. She was jumping and running over to me, then back to Grammy then back to me. She couldn't hide the grin on her face if she tried. The night I birthed Gigi, I called Blondes on the phone to tell her about her new baby sister. I couldn't hold myself together as she exclaimed back to me, "Oh Mommy! I'm so excited!"
Mae was a little more apprehensive - biting her nails and gripping my mom's fingers.
But that all changed the second we were home - where her large head is consistently the only thing capable of being seen in Gigi's line of sight and her saliva reliably glistens across Gigi's forehead all day long.