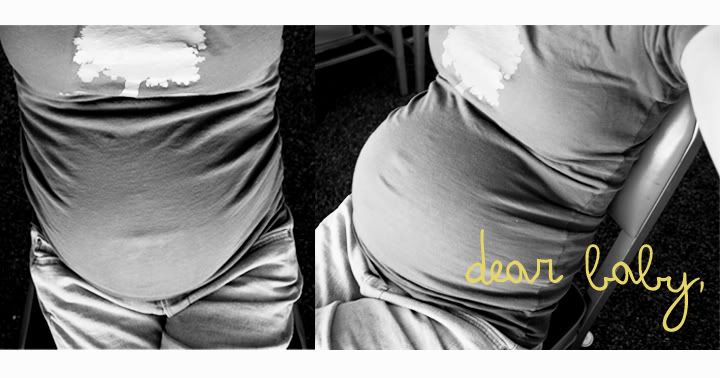 How are you? Cramped? Warm? Comfy?
We are getting ready for you...
Your clothing is washed.
I am practicing my relaxation techniques.
Sister Mae is being potty-trained (again)
and plans are being made for your delivery into this world.
I cannot wait.
Just 6 short weeks.
I am thrilled that the doctor said your Dad can help receive you
and place you into my arms. No words can describe that moment - when our worlds collide
and I suddenly become your mother. It's that moment when all the aching, cramping,
contracting, and burning cease and emotions begin run like water as we breathe the same air.
Finally.
Here.
I'll be waiting for that moment. To hear your cry. To kiss your face. To hold you tight. To adore your every look, sound, and move.
I'm Ready.
And waiting.