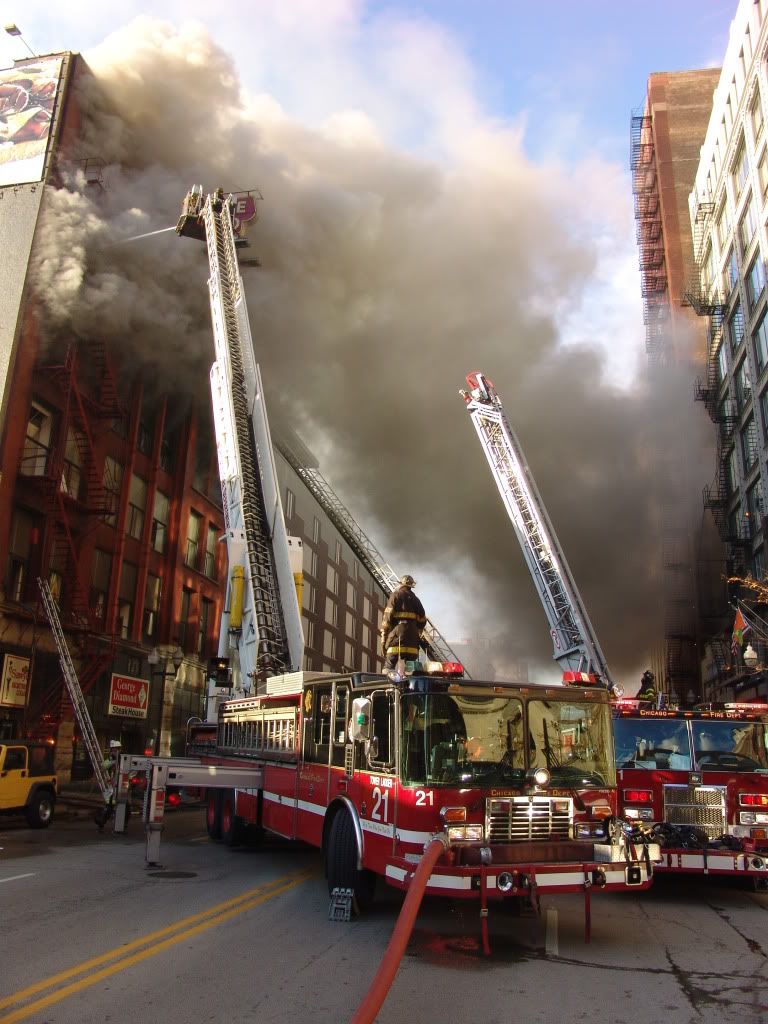 I really tried to make it a full year without a
visit by the fire department.
I tried and failed tonight after they came a knocking on my door.
9 month pregnant Hays was just needing to burn some tree trimmings that were appropriately contained in a fire pit
(nesting - you know)
. They never fit in the garbage can and how can it be any different then having a little backyard bonfire for marshmallow roasting? The girls watched the blaze with wide eyes and E and I piled it on.
Easy asks -
Are you sure that this is legal?
Sure! It's all us Nevada kids know is how to do is burn things.
It's not legal in California.
Well, whatever is legal in Nevada has got to be legal in Arizona...besides prostitution and gambling.
...Right!
Meanwhile Easy goes inside and I hear sirens and see helicopters overhead. I start thinking that maybe this isn't such a good idea. He assures me that they are for an accident down the road.
20 minutes later:
Honey, the fire department is here.
Yeah right...
I don't believe him.
I look outside. See the huge truck. And split.
He talks to them. I hide.
Our economic conscious neighbors called them. One big truck and six suited-up dudes later we are told that it is in fact illegal to burn yard clippings. How appropriate for them to get all fancy for us!
And there you have our tax dollars at work. Thank you neighbor!

Next time you
could
just holler over the fence or maybe bring over a roasting stick.