i love my volvo. everything about it.
i love that it's a wagon.
i love that it's silver
i love the charcoal leather interior
i love the heated seats and how it feels like i'm driving my living room around in the city.
but sadly, we have no room for little Three in it.
so it's on the market - hoping to go to a good home.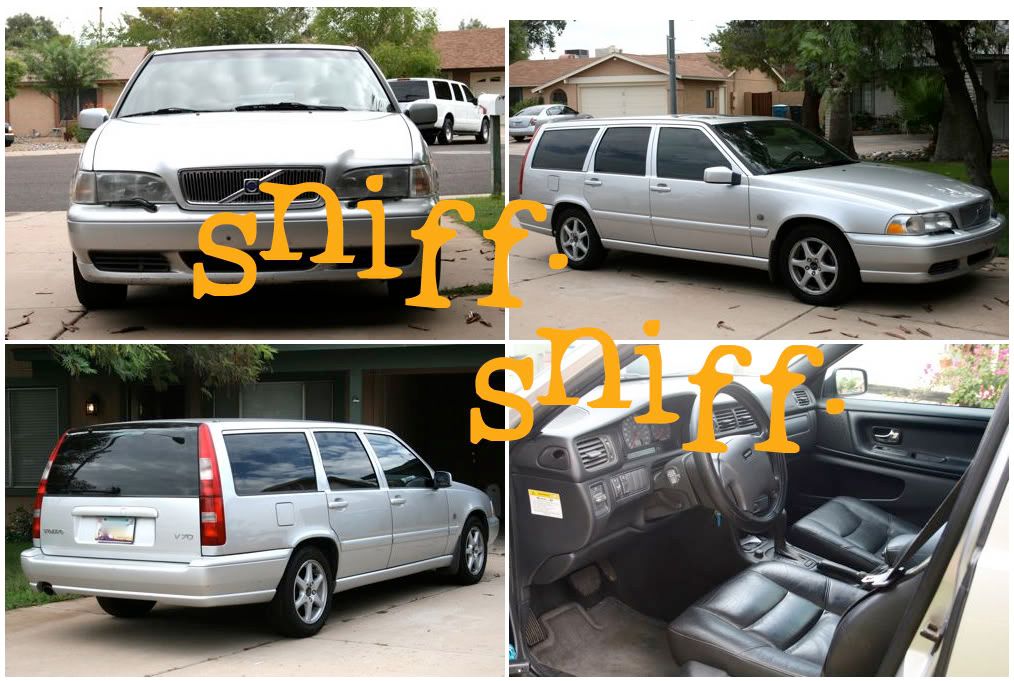 and we just can't justify getting a SUV.