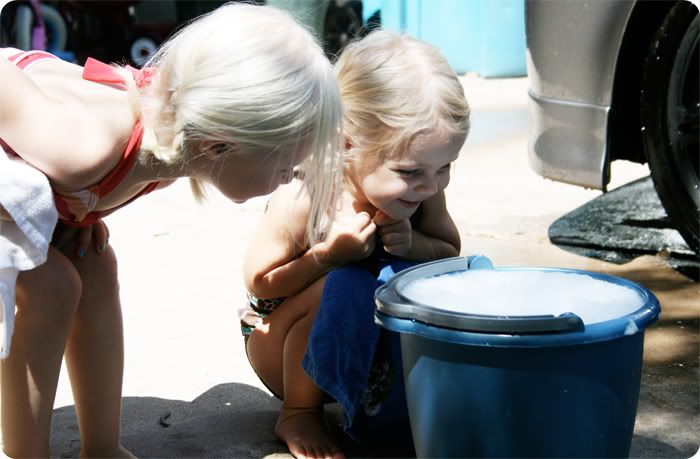 Lately every time I try to post MaeMae puts up a
HUGE
protest, but she is a little distracted at the moment so I'll squeeze something in.
My mind has been a buzz with school starting, a wedding this weekend, Blondie starting Preschool (eeeek!), and lastly with little Three who is about to peek his/her head out before we know it.
Easy and I have had a lot of talks about how we are going to handle it all.
Okay, it's actually more like me talking his head off while he sits and nods occasionally.
I've actually started nesting. I'm cleaning out closets and packing up clothes. I want everything in order so when the time comes all I have to worry about is loving this new little bundle.
Oh, and clinicals. And finals. And pumping (I'd rather eat dirt).