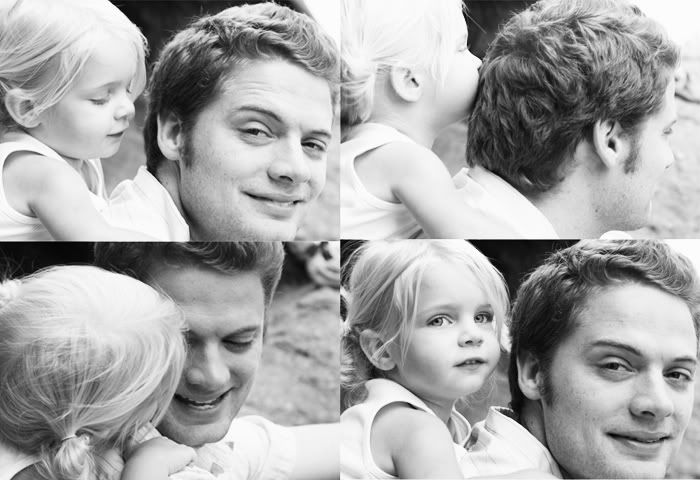 Easy's Back.
On Monday he went to Colorado and after a whole week of having him to ourselves in CA we were extremely lonely without him.
All us girls basically moped around the house for three days. We are hopeless without our man. We missed his humor and his love. We need him here to take care of us.
Upon his return the girls mauled him to the ground. I was relieved to have them off of me and loved hearing their screams and seeing them light up as they took him down. I doubt he could breath with their faces smashed up against his. We are blessed to have such a guy.
I often think Three will be a boy, since I do feel a little different this time around and because it seems to be boy season. Easy predicts a boy and tells me that he is very
insightful
and
knows these things
, but then I think of how well he treats us girls and I don't understand why Heavenly Father would take the chance on sending a boy. Yep, we have a pretty good thing going here.
I also know how little boys love their momma's and I know that a mini little E would probably just steal my heart away. I would be putty in his hands. Which might be another reason to send a girl - I've already become such a soft-y.