i guess got lucky with my first born.
she is calm. she stays by my side. she listens. she is respectful. she makes friends easily and she rarely throws fits.
i feel like i have her pretty well figured out.
this afternoon, we were playing and talking. she was cutting hearts out of paper that i had folded and drawn the lines on for her. she made a daddy, mommy, and sissy hearts. all with sweet little happy faces. meanwhile, i was wasting time on facebook and i didn't even notice it.
but then, i went to get a drink. i passed the bathroom and there it was...
just like little white feathers. all across the bathroom floor and in front of the living room mirror.
no!
i called for her. expecting the worst. expecting this: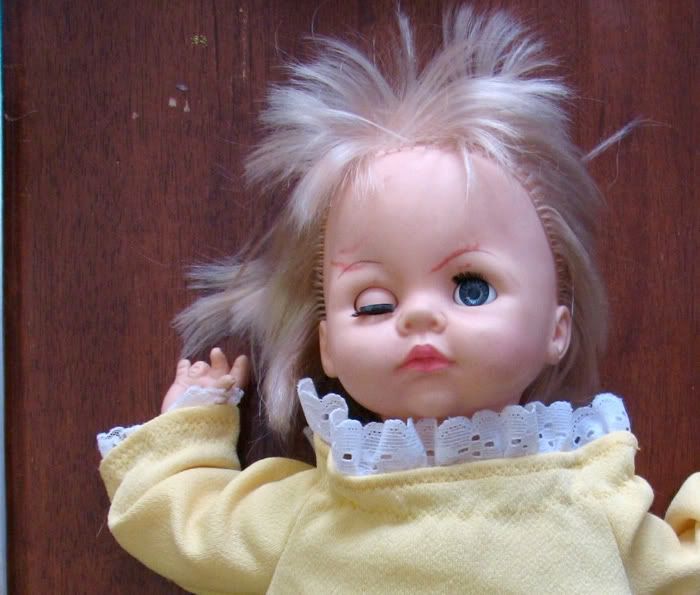 she came.
and what?
really?
she looked normal.
just a few more layers around the front. shaping her square little face. i guess my trim the other night wasn't exactly what she wanted and i guess she didn't quite get the whole
only-mommy-cuts-your-hair-t
alk we had.
so we had it again.
and i gave her a cookie.