we had to get out.
the heat was killing us. no kidding. people die out here from it. a kid died yesterday hiking. i don't know why the hell he was doing that in 110 weather, but he ran out of water and didn't make it. tragic, right?
anyway, it's brutal for us to stay here on the weekends so when aly invited us to her family's cabin we jumped at the opportunity.

after a few hours in the car and a few tantrums from my maemae we were able to finally reach our destination and guess who was there to greet us on the front porch???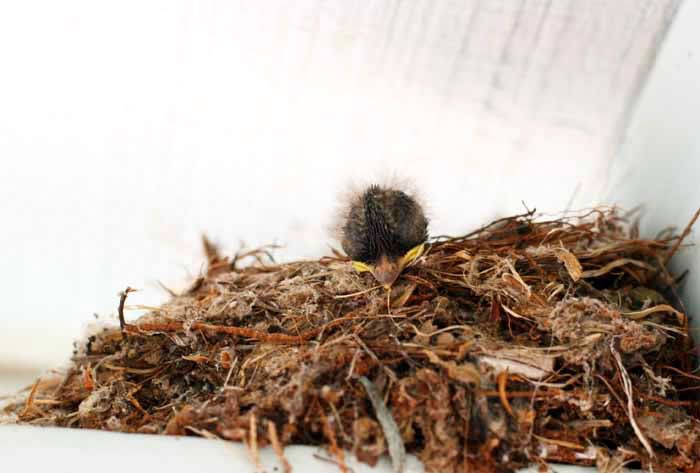 (i'm not one to toot my own horn, but this is a pretty fantastic photo :)
this tiny little guy and his 3 siblings. sweet right? well, it was sweet until we went inside and found hundreds of these.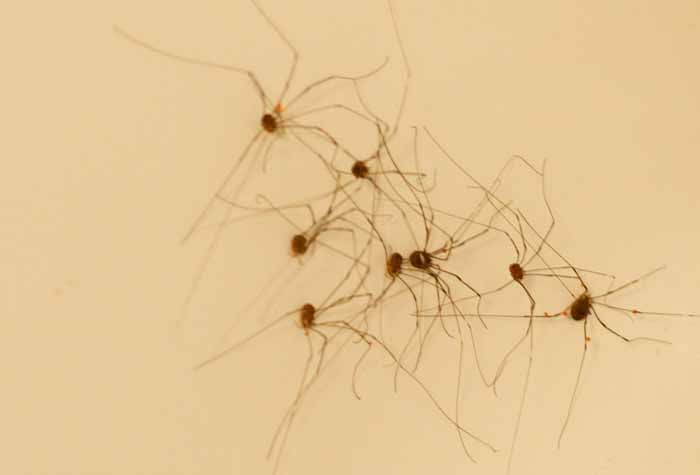 this was just a handful of the daddy's that were hanging in the bathtub. no kidding - hundreds

...but it didn't stop us from totally enjoying ourselves.

after spending the night cooking, settling, whacking spiders, playing horseshoes, and working on puzzles - the first thing in the morning the girls occupied the coveted porch swing overlooking the beautiful pines and canyon.

later that day the non-pregnant adults enjoyed some cliff-jumping, snorkeling, and spear-fishing in fossil creek. i'm not sure i would have jumped even if i wasn't pregnant, so i was a little thankful for the excuse this time.
so i just waded in the water and worked on my tan a little while snapping away with my camera.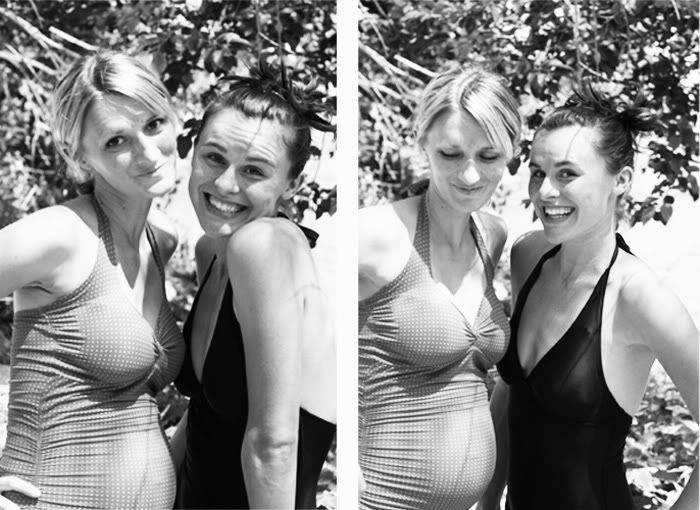 she is one of my favorite people. thanks for sharing your special cabin with us alish - we loved it. minus the spiders.
our fun was cut a little short due to our girls and i leaving for nevada the very next day. 12 hours alone in the car with my 2 toddlers. probably the most fun i've had in my life.