Just me this time. I'm off for some r&r with my best girlfriends.
Funny thing is that considering how pumped I am to leave and be with my friends, I'm so sad about it too.
Mainly because of these 3: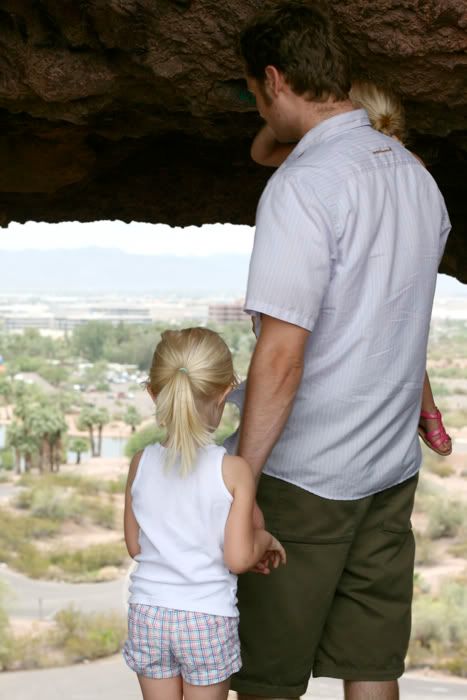 Girls,
Be good to your daddy. Please eat all your food which will probably consist of hot dogs, mac & cheese, and PB & J. Try not to whine (Blondie) and please go to bed without screaming fits (MaeMae).
E,
Love you. Miss you. Don't let the chickens kill over and please water my garden. Also, try to do the girls hair for church - at least comb through it.

xoxo, Mom