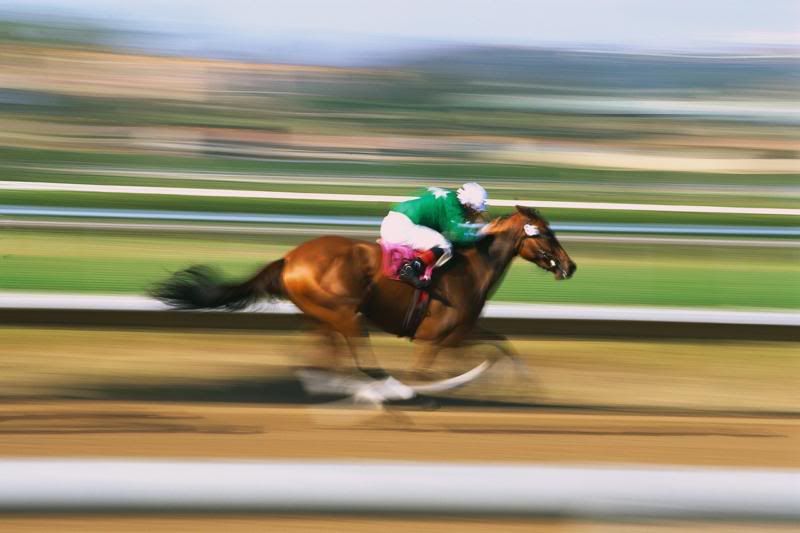 I'm so disappointed.
Not only did the horse we bet $5 on lose on Saturday, but I
completely forgot
to replace the memory card in my camera, so I have
no photos
of our amazing weekend.
We went up to Flagstaff to get out of the heat. I'm so glad we did because we actually got to be outside sweat-free.
If I remembered my memory card I would have pictures of the following
(please use your imagination)
:
The cheap hotel we stayed in Friday night and the fantastic Mexican food we ate at Cafe Ole.

The parade Saturday morning that included a Christian singing group with a life size Jesus

(still debating with E if he was real or not)

hung on a cross in their float - blood splattered everywhere (

really not so necessary - and quite jaw dropping)

.

Us lounging in the park for a picnic lunch
The horse races - that I was so stoked to bring Easy and the girls to since I spent some time there as a little girl with my grandparents. I forgot how exciting it was.

The free dinner we had in Cottonwood
E and I watching fireworks from the roof once our exhausted girlys were in bed followed by a dip in the pool.

All well, there is always next year.
Hope your

Fourth

was equally wonderful!!