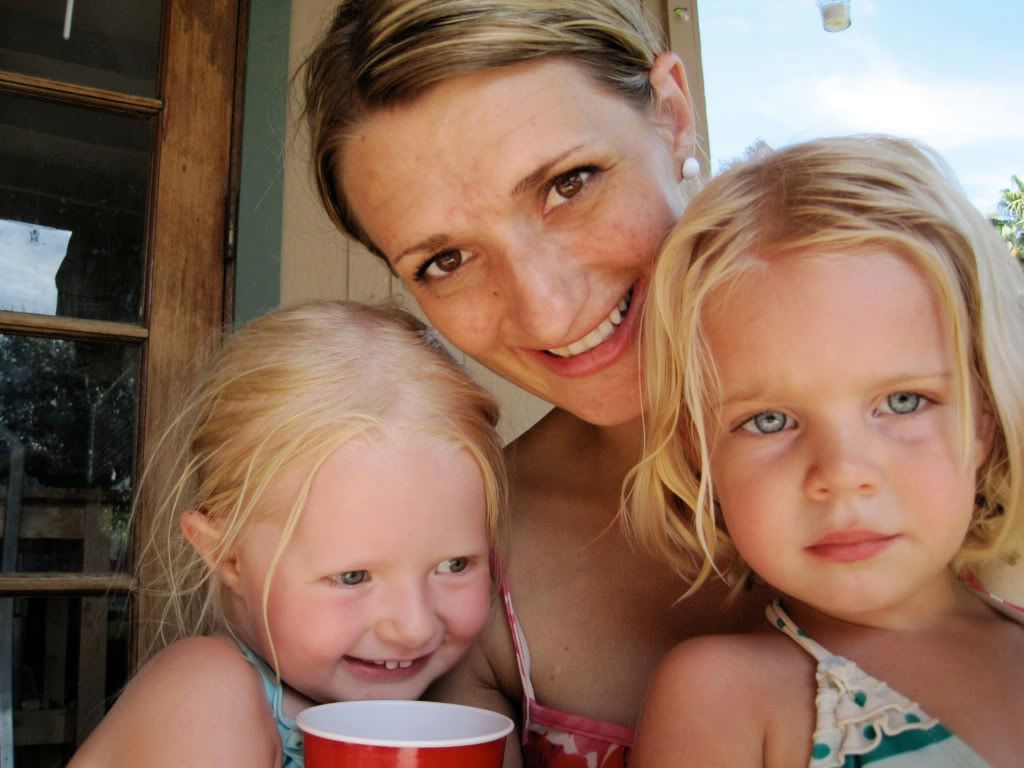 we three are chillin on the patio eating popcorn, enjoying the radiant sun, and splashing in the kiddie pool.
i go in the house for hydration.
i come back and girls are missing.
it doesn't take a genius to know that they are off taunting the chickens:
hey are you feeding the chickens your popcorn?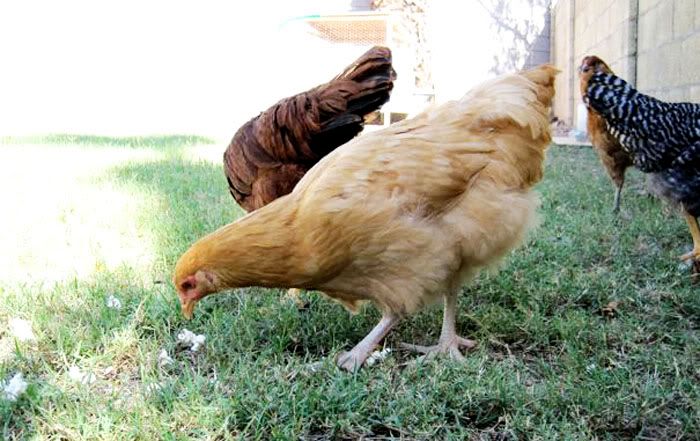 they are giggling and throwing popcorn everywhere - practically pelting the
stupid
poor chickens with it.
Yeah!
she yells,
and they
totally
love it.