that my birthday was fantastic!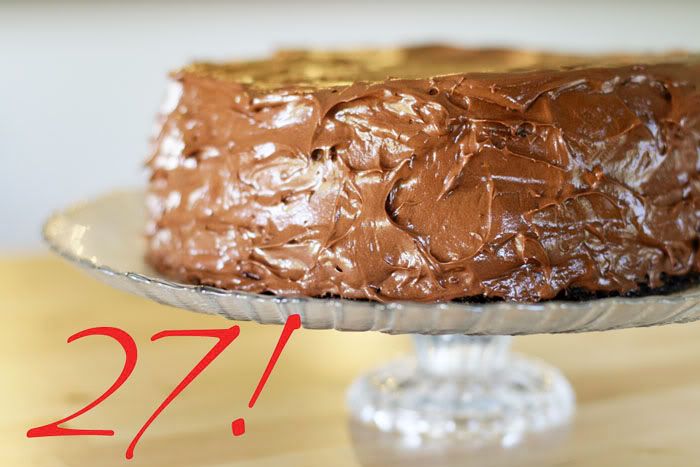 I made myself the fattest richest homemade chocolate cake that put us all into diabetic comas for the night. Maybe I'll share the recipe on Friday.
It was accompanied by fresh flowers and take-out from
Sauce
,
new shoes,
and this little beast that packs a major punch
(the camera, not the belly)
. All thanks to my amazing husband who is continually impressing me more and more in the gift-giving department. The man has learned all the right moves. Woot!
I think MaeMae was a little jealous.
Actually, this is her during the birthday singing. For some reason when we sing she always breaks out in tears. Honestly. It's both hilarious and heartbreaking.
Agh, but now that leftover cake is sweetly calling my name.
Bye - and thanks for all the birthday wishes! I have never had so many phone calls and emails from Facebook in my life!