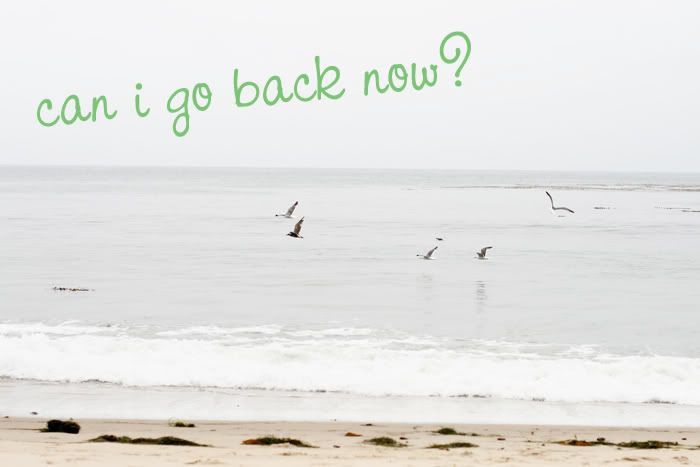 For 3 days while camping we had to hike almost a mile to get to the beach. The State decided to put up a
stupid
nice bird preserve right between the campgrounds and the ocean.
Hiking with children through the sand became much too tedious by the third day, so we packed it up and headed for a warmer and more accessible beachfront in Malibu.
There are always unknowns about going to the beach. Questions to be asked and answered:
Is it going to be cloudy?
Will it be warm?
Did we pack enough food?
Is there a bathroom nearby?
Do I totally protect my skin or try for that little tan I've been missing since I was 18?
...and
Why in the world is that woman 30 feet from us laying topless?
Really? You are just going to camp yourself next to a group of 9 people and let it all hang out? I'm so confused.
Maybe because she saw my MaeMae without her top on the 30-something-year-old thought it was okay?
Yeah,
totally not
the same thing.
Anyway.
We found treasures.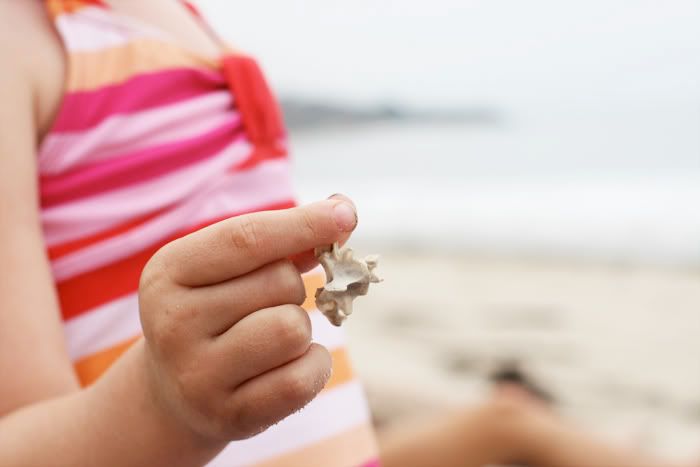 We exfoliated.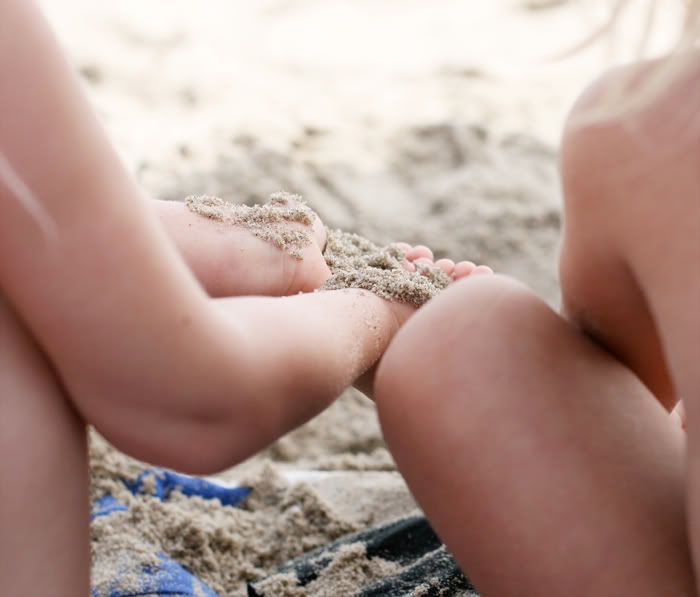 We reconnected.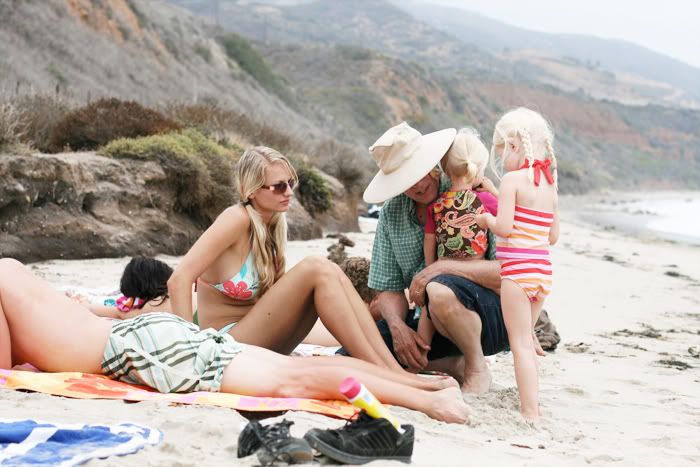 and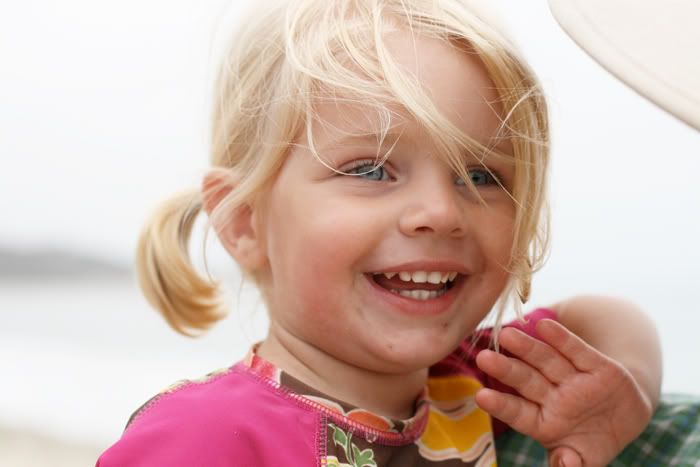 We just enjoyed the Pacific.
All of us Gardiner's and this particular little one that is stealing my heart away daily.
Mmmm.
I
♥
the beach.