Since I'm free of school, I get to do what I really love again.

Which is: See things that I really like, think to myself,

Hey I can do that

,

and then try to make it happen.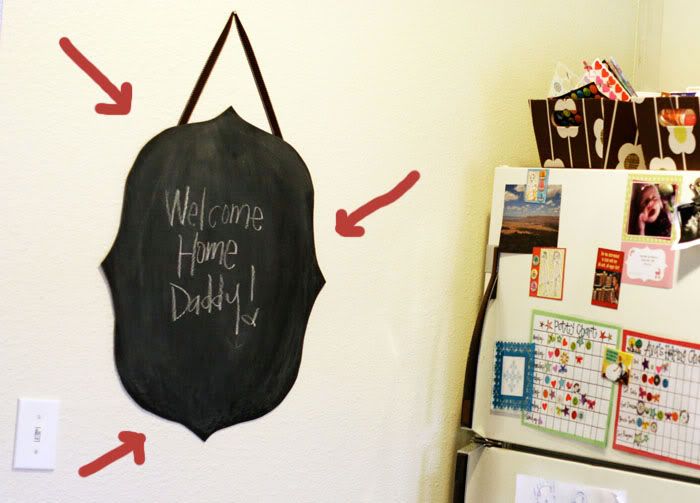 Step 1.
Go to Home Depot or sLowe's and pick up particle board. Pick up Chalkboard paint while you are at it. Don't forget to gasp a little when you see the price of the paint.
2.
Draw and Cut. Watch out for fingers.
3.
Sand edges.
Side note: I hate sanding. It gives me chills all over my body. I can barely touch sandpaper alone or look at this photo without wanting to puke. Eeeek!
Ha! Remember how I mentioned to watch out for those fingers.
4.
Paint and instruct pesky little girls to keep their hands off while following paint instructions on can.
5.
And because you had to buy enough wood for 2, make one for your best friend since she is coming over with her sweet girls to enjoy a day in the sun.
See, paying that much for the paint isn't so bad when you get to share.