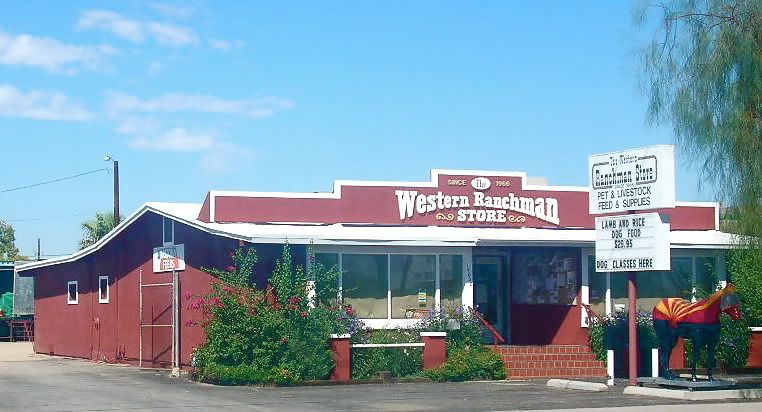 There is something about the feed store.
I just love it there. I love the musty smell. The handle-bar mustaches with the pearl button shirts and wranglers. I love the retired Border Collie chillin in the cool AC
(that my girls are terrified of)
. He has probably herded enough cows or sheep in his lifetime and earned this great pleasure of life in the feed store.
I love watching the feed sift through the girls' fingertips and that the 2 of them mix the parrot and parakeet feed together. The lady doesn't even blink about it. I love all the weird farm animal toys that are covered in dust and have price tags from the 80's on them. I love the potions for horse hooves and shampoos that you can use on humans which will make your hair "Shiny" and "Manageable."
I love that the lady talks to me about my chickens and gives me advice on keeping them cool and happy. It's like she cares. I'm surprised that in actuality she really does care about me and my 4 dumb chickens.
I like that she cares and I think that:
I too should care more about people and their stupid chickens. I should take my time. I should listen.
I should work hard to earn a right to chill in the cool AC.
I should wear my handlebar mustache proudly.
I should not care about little girls messing up my bird feed.
Important life lessons are learned at the feed store. Maybe that's why I love it so much.