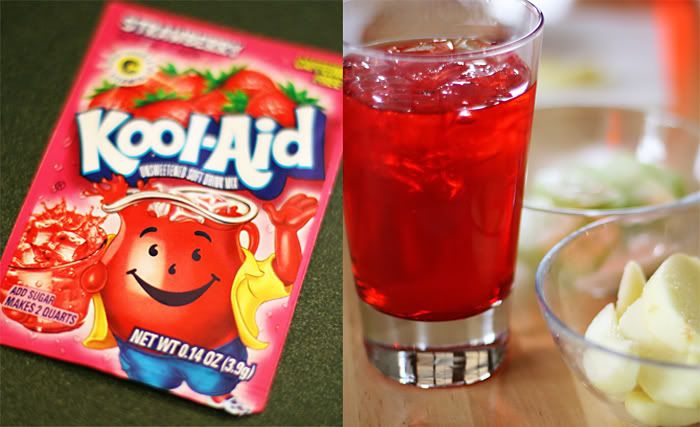 I bought Kool-Aid the other day for the first time in years.
I forgot that you can buy like 50 packs for a dollar. Okay, 6.
I forgot how much dye is in it. So much that kids used to dye their hair with it.
Remember?
Yep, good ol red 40 is the third listed ingredient.
(shouldn't that stuff be illegal?)
and
I forgot how you add
1
whole heaping cup of
sugar
to it.
OH MY MY MY!
I almost forgot the best part -
It is so freaking good!



Tomorrow - we'll have grape.