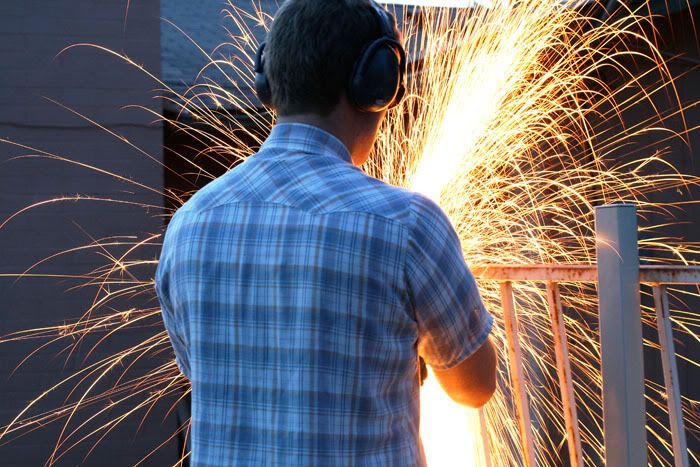 Easy My Love,
I admit that I'm entirely jealous of this damn pool fence.
I hate that you spend your evenings out there after work. Grinding and drilling. Hammering and anchoring. When will it ever end?
Don't get me wrong. I love that we are preventing our sweet babies from jumping in unattended, but I miss having time with you (although, I can't wait for us all to play and run carefree in our huge new backyard).
Seriously though, the grinder is getting way too much action. I've seen the way you make her light up and it's just not that fair.