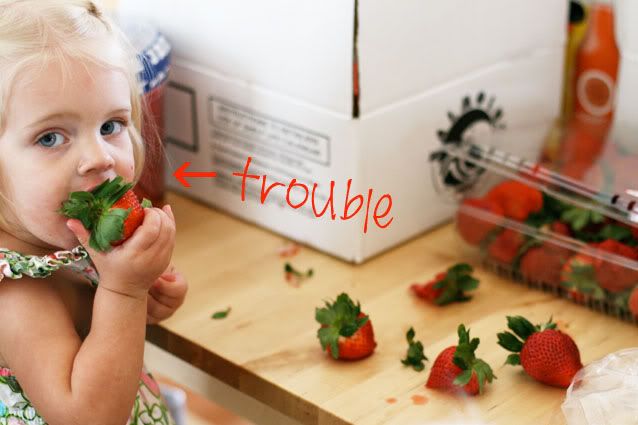 always a step ahead of me
I was taught to respect my elders. Open doors for them. Listen to them. Be patient with them.
I have memories of my mom taking me with her with her to visit sick and elderly women in the ward. Being the only daughter I was always her little sidekick. She always has been and still is involved in helping others. Today, I admire her love and strength. She is a beacon of service.
When I was six, I admit that trips to the nursing home with her absolutly freaked me out. The smells. The stares. Old women wanting to hold my hand, kiss my cheeks, and touch my hair.
All things I was (and still am) not comfortable with strangers doing.
Today the girls and I made a quick trip to Costco. MaeMae has been running on her last diaper for the past 2 days. Somehow we kept finding just one more in a bag, the trunk, or under the bed.
Costco shopping carts are the best because they have 2 seats in them - perfect for my girls - right?
Wrong.
I get Blondie in and she loves sitting up by mom. She is all smiles. Little sister is another story. She is screaming. Fighting. Arching her back and hitting her head. To avoid any unwanted attention I calmly try to contain my child and offer her raisins? a cracker? water? anything?
An assumingly sweet older woman rushes over to my aid. Great. Attention. She hands the girls a wine brochure (nice) and I think that she is going to say something sweet to my screaming child. You know, something soothing in her sweet aged voice that would calm my Mae, but instead she only begins to mock her. Yes. Mock. The lady begins to fake cry. Seriously? Are you five?
Me: I don't think that's helping.
Her: I used to do this to my day-care kids all the time. (more mock crying)
Me: Huh. Really? Did it actually help?
Her: Sure it did. It's like singing to them.
Singing? What?
I threw Miss Mae on my hip with her tear stained cheeks and blood-shot eyes and was off into the store contemplating what just occurred. Really? Did that just happen?
Adding to my uncomfortable list:
Old ladies mocking my children in public
.