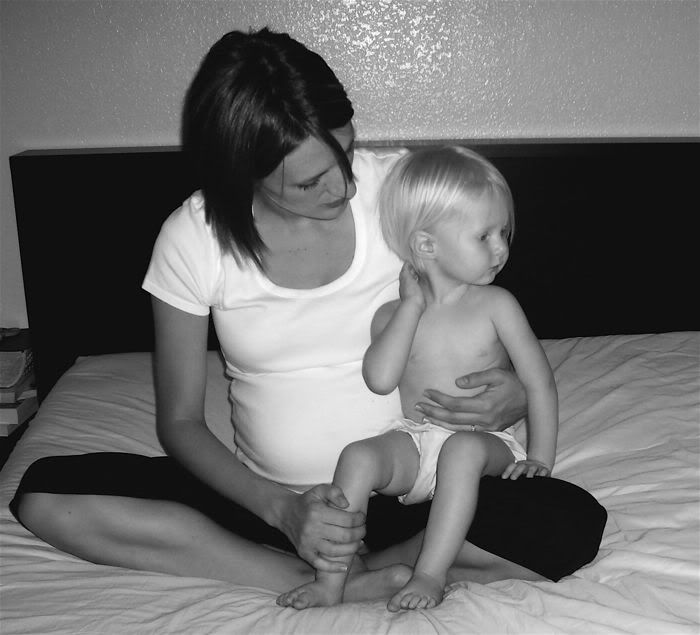 maemae:
36 weeks, blondie: 19 months
I have always wanted my children close.
I want to be a young mother and I want to be done by the time I'm 30. This has always been my plan.
When I was accepted to nursing school in November we wondered if we should put off having our kids for the time-being. I thought about it. We prayed about it....For months.
And then, we happened to drink out of the same glass of water.
Am I scared? Can we juggle it all? Three babies, nursing school, work, time together?
Oh, and I'm sure it will be tough. I'm heartbroken over leaving my precious newborn baby to go to school. I hate the idea of pumping, storing, and thawing my milk.
HATE it
. Nothing is better for a sweet baby than the liquid gold straight from the source.
But it's like anything, if taken one day at a time with extra love and understanding all will work out. Right? Finger's crossed? Please tell me it will work out!!!!
These hormones are killing me. At least I got the bathrooms cleaned today - and haven't thrown up for 3 days. So yeah, I guess things are looking up.