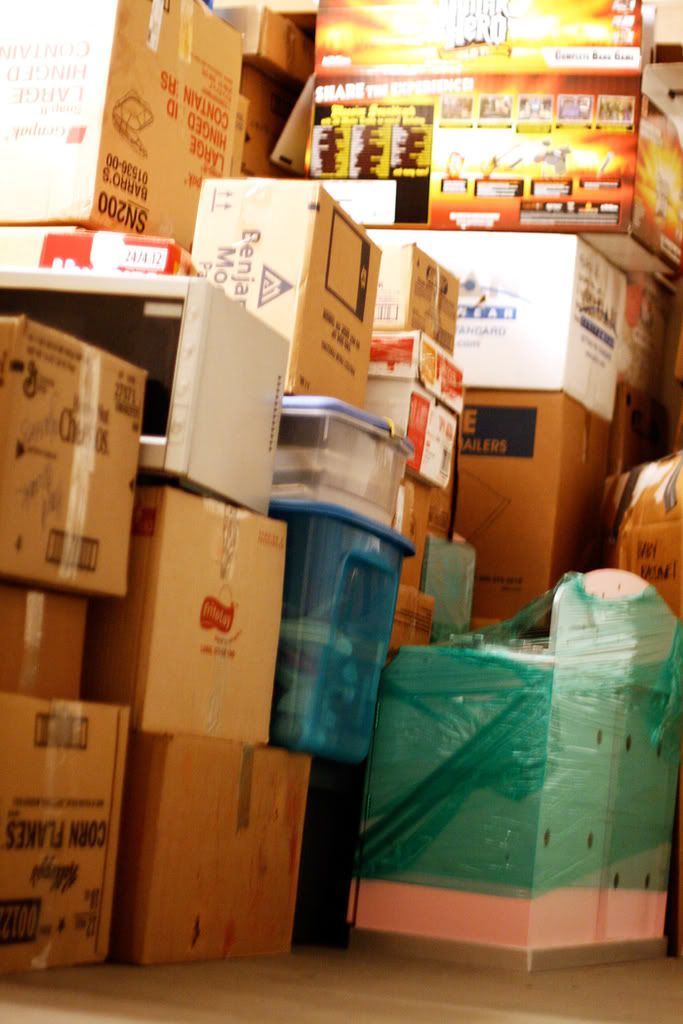 We move on
Friday.
I keep thinking that I'm going to be ready, but I doubt that.
We have too much stuff and I have a test in 2 days.
I'm grateful that my mom and dad will be here tomorrow. I need them to stabilize me during the day...to keep my brain from exploding. When E can't be here, then Mom is the next best option.
Isn't that how it's supposed to work?
I don'
t mean to rub it in, but it was 77 degrees today.
So what if we didn't win the Super Bowl
.
It was 77 freaking degrees in Phoenix!
You

can't

beat that.
I tired and rambling. This is our 8th move in 6 years and I really just don't want to touch another cardboard box, find the end of my tape, smell my Sharpie, or dive into a dumpster -
which is what I'll be doing tomorrow morning.
I'm to preoccupied to ask for boxes at customer service desks and have been left hanging from Craigslist ads. Last week, as I went searching for boxes I jumped into a business' recycling dumpster and there was a guy just standing in the corner smoking. I didn't notice him at first, but when I did it was incredibly awkward and startling, "
Oh!
Hey. I'm just was
uh...uh
..
hmm..
looking for boxes.
Yeah...I'm moving
.
I uh, didn't mean to disturb you.
" The dude didn't say a word. He just stood there and watched me dig the boxes out, one by one. Jerk. He had an extra hand and could have
at least
held the lid open. Guess chivalry is dead in dumpster diving.
I won't be going there again.
So, if you have extra boxes and can get them to me by Friday we'll be BFF's. Promise.