While in Nevada my baby brother Alex got himself hitched. He has been serving in Iraq for the last 14 months, came home 2 weeks before Christmas, met his new baby girl Claire, and got married 2 weeks later to Roxanne.
Everybody looked great. Especially my Grandma Nancy in her blue dress.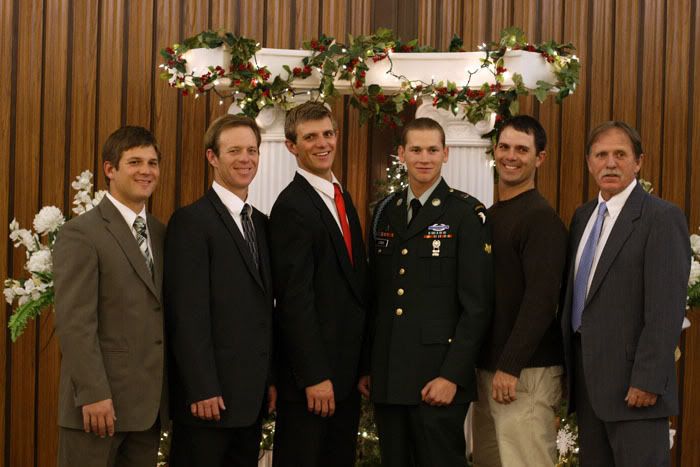 The boys are always finding a way to compete. If it isn't pinning each other down in a corner somewhere it is arm wrestling, racing on their 4-wheelers, running, or shooting. In this instance it is who can look the tallest in a photo. All except the groom, Alex, who is trying to avoid the classic butt-pinch.
MaeMae was particularly irresistible that Saturday evening. Can you believe how
blond
she is? And those baby blues. Agh, I could eat her!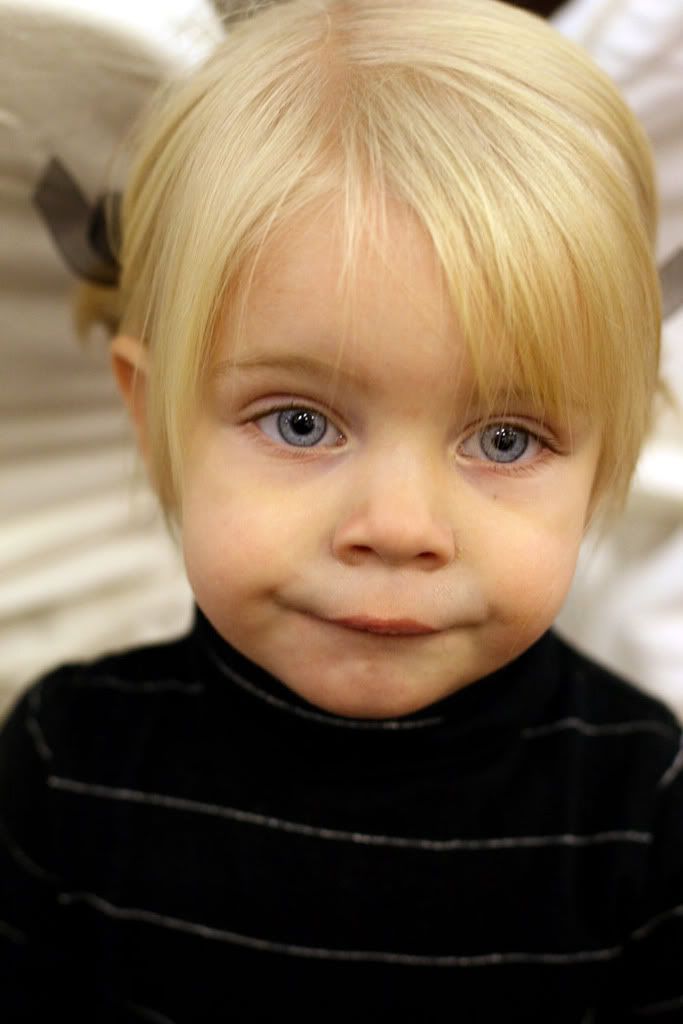 Don't tell, but I did take a few nibbles at her today when she wore that same dress to church.
I'm so guilty.