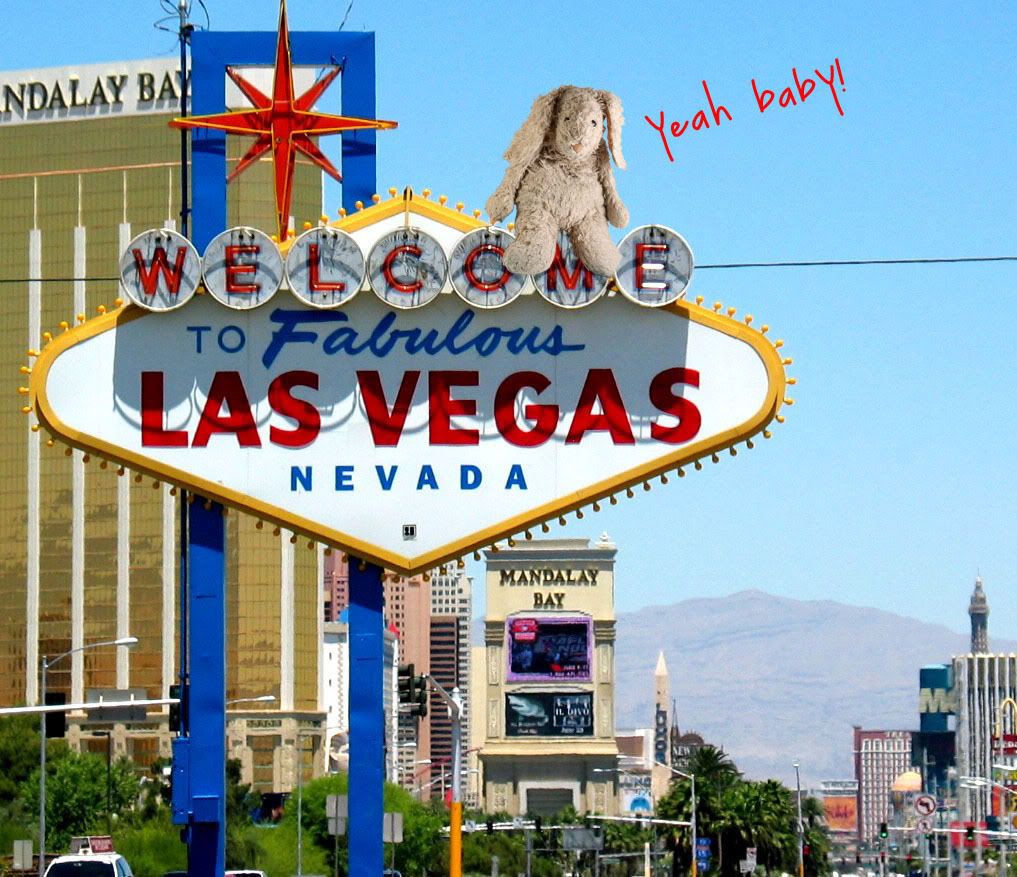 Dear Nasty Bunny,
Although I'm sure you are enjoying your time in Las Vegas, I think it's time you come home. Blondie is a little sick about you and honestly, she thinks that you are scared and lonely. Little does she know you are probably off sneaking into Thunder from Down Under and Celine, gambling away your loose fuzz, and hitchhiking all over the city.
You should have just spoken up if you really wanted to spend another day or two in Vegas then we originally planned. It would have been better than pulling this "left behind" garbage.
I was hoping that maybe she would get over you. You know, move onto loving Sheep or Bear or something, but nope, she still whimpers for you every night. I've even thought that this might be the right time to replace you. It'd be pretty easy to find a cousin of yours and slip him to her fresh out of the dryer all clean, pretty, nice smelling, and pink. "Look! Bunny's back! And he's so clean! That was really nice of Brielle's mommy to wash him for you."
But I would feel pretty guilty about that. So, just come home, but not for me. For her.
H