The girls were a little cranky tonight and I'm a little tired.
Today I felt like the Mother of all Living. I watched my friends 3 boys from 7 am until almost 7pm.
I wiped, I washed, I fed, I played, I comforted, I kept the peace, and now, I'm pooped.
5 kids ages, 6 4 3 1.5 and 10 months
It was a long day, but
I learned a lot from these boys. Like how:
1. Lions sleep in trees
2. To pull off some sweet ninja moves
3. If characters in a movie are fighting then you should be too
4. My floors are heaven to babies that wish to find odd objects to put into their mouths
5. Play dough is meant for making volcanoes and mountains - not birthday cakes
6. Everything is a race, or a fight, or some type of contest and there is only one winner
7. I can convince a 6 year old to let me pull his tooth out - no sweat
and finally that
8. Little boys can be extremely sweet and I think I want one of my own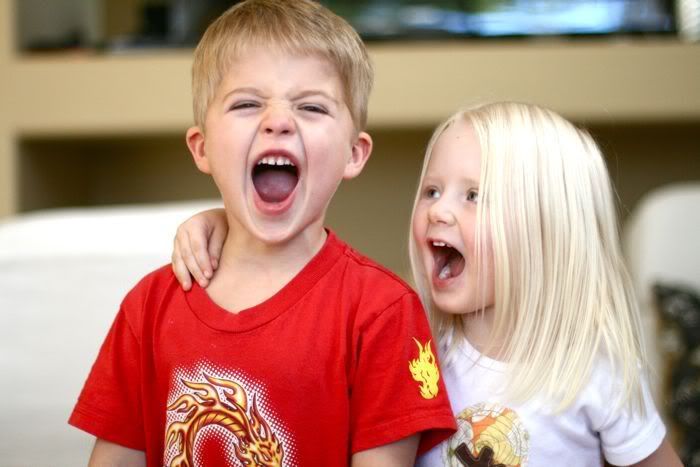 ...someday.