After last year's catastrophe we were happy to downsize a little this year.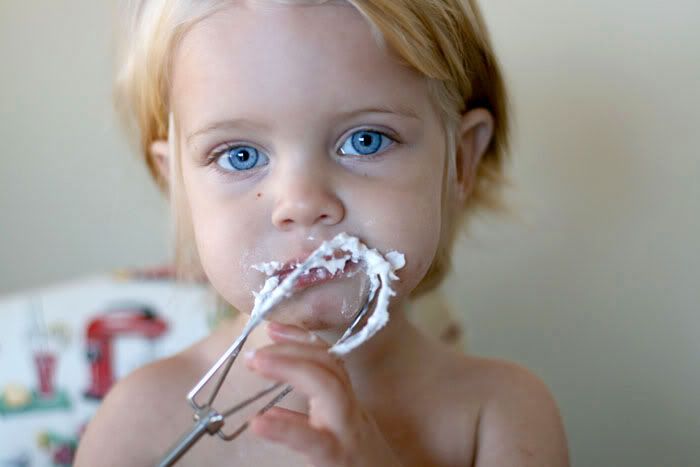 Her favorite part by far.
Our friend Katie sent us this perfect little kit. I was happy not to bake the gingerbread again this year and just focus on getting the thing to stay standing.

Mae broke the legs off our poor little fawn. Some frosting did the trick so he could stand again. Unfortunately, he'll never be the same.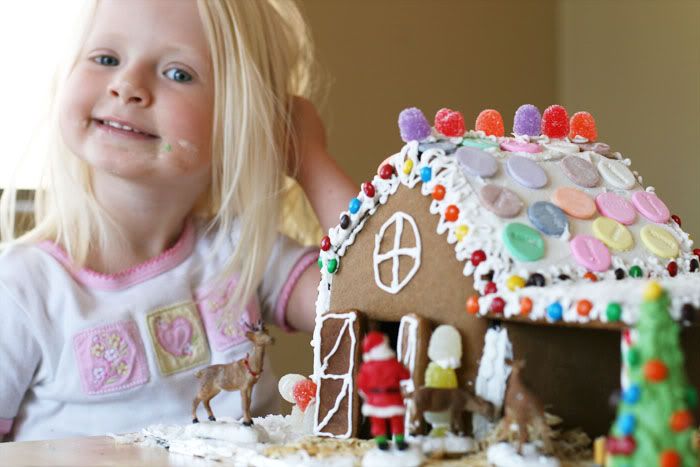 Blondie was so excited to get Santa in the house. After I told her that we wouldn't be able to get him out she just focused on stealing nibbles of roof tiles, snow, and lights.
The great thing about last year is after it fell and was completely destroyed we were able to gobble up all that yummy fresh gingerbread and butter cream frosting. It was so so so good. This year we won't be eating it, but it's sure fun to look at, play with, and steal Mini M&M's from.
Shhh, don't tell Santa.