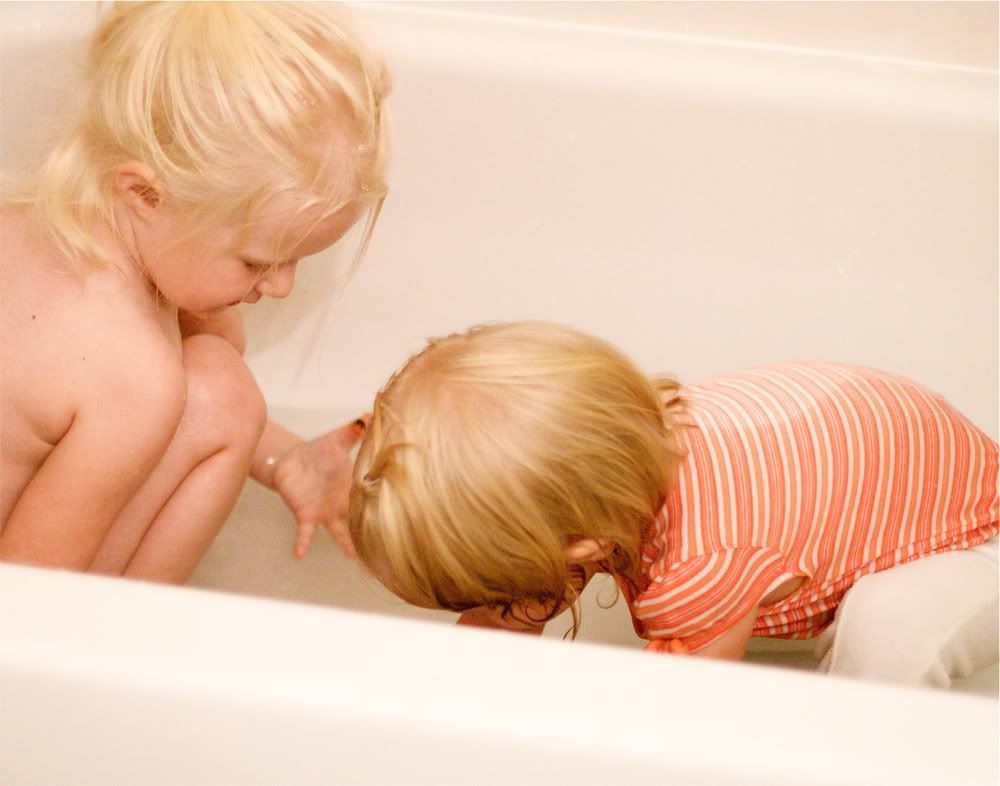 She is so busy. Too busy. Most days I can barely keep up with her.
Did I tell you how she broke my crockpot the other day? Yep, she ripped it out of my cupboard, shattering the ceramic against the tile floor. It was in pieces.
She climbs and climbs and climbs. Throws her food. Colors on walls. Dives fully clothed into Blondie's bath water. Pulls hair. Hits.
What's next?
Biting?
Please tell me it's not biting!
My youngest brother was a biter, and yes, we all lived in fear of his jaws for many years.
I could tell you all day about her mischievous ways, but what I'd really like to tell you is that when the day is done and she is all tuckered out,
(there used to be a ; here)
she begs for her milk, blankie, and her binky, then she rests her sweet head on my chest for some serious snuggle time.
I can't tell you how easy it is to forget about all the chasing, time-outs, yelling (her), and mess. I can't tell you because you probably already know that it is the very best feeling in the world to just have her lie there. calm. still. drifting.
I'm in absolute love with this pest.
I am so paranoid that I used that semi-colon wrong. Did I? Am? Monica? Melanie?
I hate semi-colons.
Feel free to correct it for me my lovely English Major's.