It occurred to me yesterday that we had no pie at our Thanksgiving dinner. Which, is not that big of a deal to me, but then I remembered how Easy E has this little weak spot for apple pie.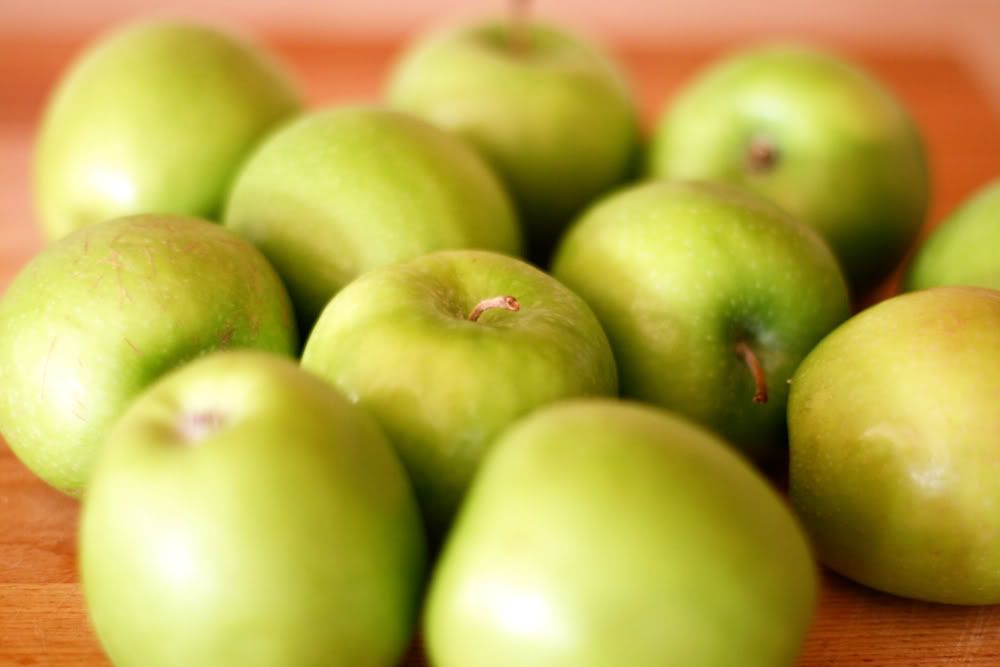 What do you know? I had a huge bag of green apples sitting on the counter.
So I cut and sliced and stirred and rolled and swore.
I made one for his birthday 3 years ago and thought I'd never do it again.
It turned out pretty good, although I ran out of flour and had no cinnamon. I must say that the last one was definitely better.
But I still got my reward.