We are having
The Feast
at our home on Thursday.
A big, yummy, smelly Gardiner Feast.
Gardiner's aren't smelly - they are actually very very hygienic.
Oh, but my kitchen will be all sorts of wonderful-smelly and I can't wait to get my cook on.
First though, I must take care of this: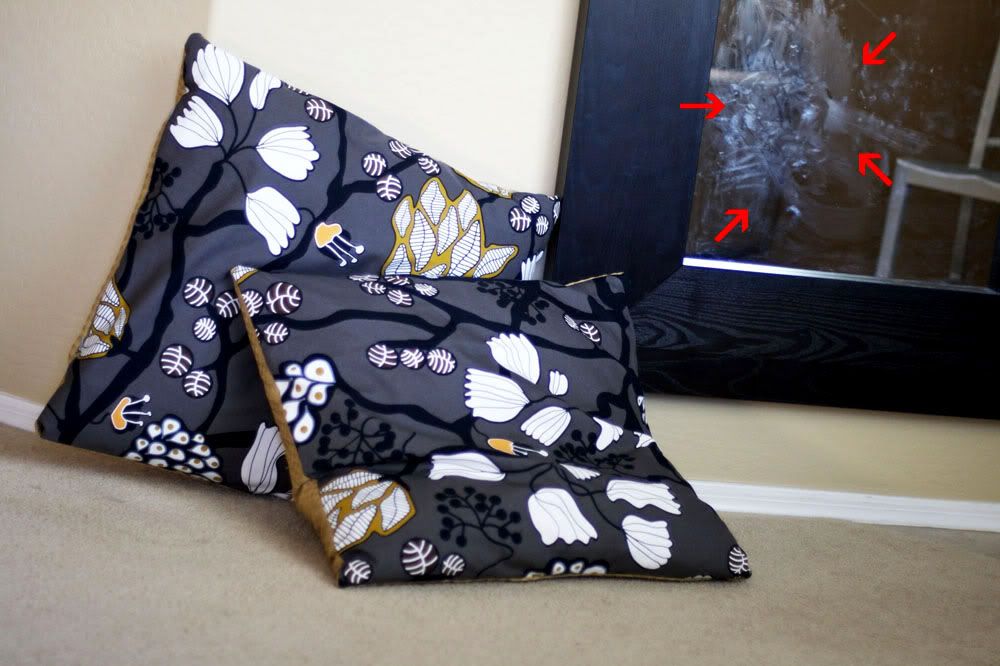 see my new pillow covers? are they not wonderful?

It's everywhere. The "little kid grime" as Easy E calls it. Can you imagine the mixture of ingredients in it?
Slobber for sure. Then there is dirt, snot, yogurt, crackers, markers, soap, probably more snot and some lovely bacteria.
It seems like what this house really needs a good deep cleaning. It should be stripped. I'll just be lucky to get the toilets clean and the tile mopped before they show.
Tuesday I'll make rolls, cornbread for my stuffing, and some cranberry sauce
(nothing canned here).
Wednesday I'll brine my turkey, and finish my (
well PW's
)
stuffing
, and also make her
mashed potatoes
.
Tonight, I went to the grocery store and mulled for about 20minutes over whether to get a frozen preserved turkey for a measly $7, or a fresh, totally natural, organic grain fed one for $60. I settled for the fresh one in between soaked in only 3% preservative solution.
Now, I'm wondering what he was fed on. What would you give a turkey besides grain? Maybe I don't want to know.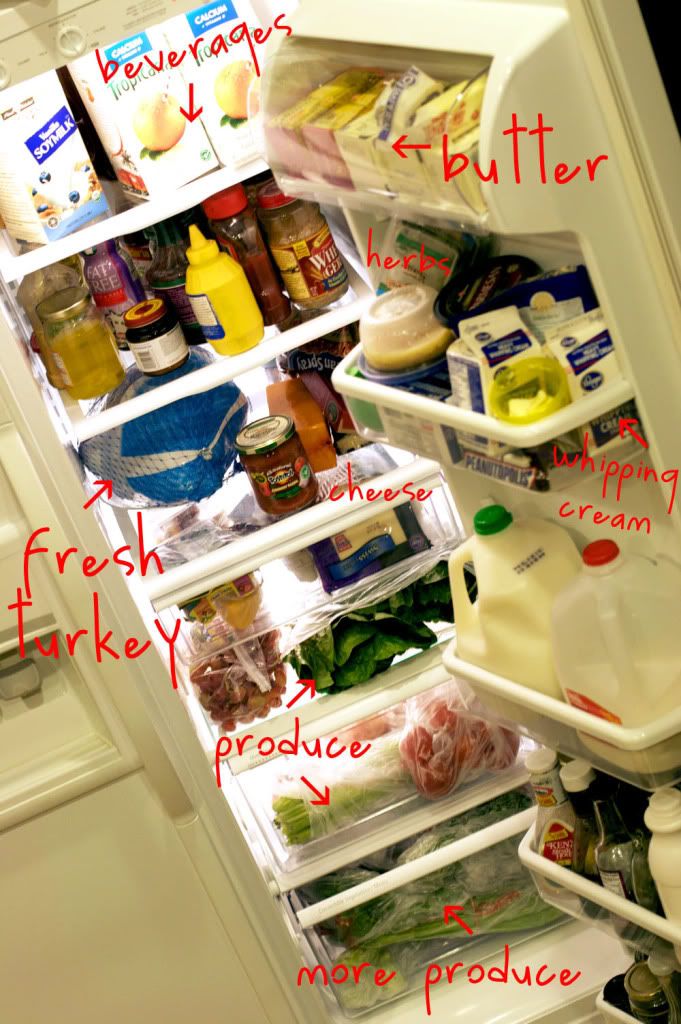 So that brings us here:
1. to the completely stocked fridge (
such a lovely sight
) and pantry
2. my watering mouth for Meg's
Gooey Pumpkin Butter Cake
and
3. anxiety on how I'll actually pull this thing off