I took a little blog-break and it was kinda nice, actually, I
shut the computer down
on Saturday night and it wasn't turned back on until
late this morning
. Unbelievable, right?
I admit, I'm pretty much in utter love with my Mac. He is amazing and if he could only give a back-rub like E there could be some replacing around here, but seriously, with all the partying and candy, and friends in town and over for dinner, I was so content with my cyber-free weekend.
But, now I'm back and was tagged by Annie: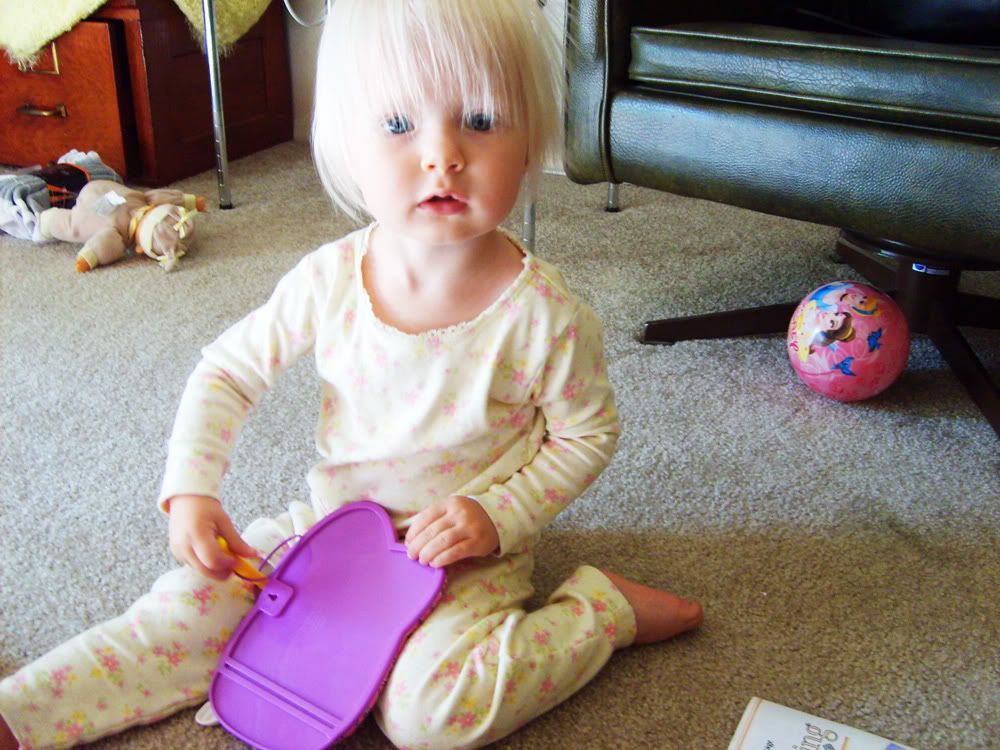 This is 18 month Blondie on Easter Sunday. She found the baby, that ball, and the doodle-pad in her makeshift Easter basket.
I am in love with that crazy hair and those sweet cheeks.
Also in this photo is our famous green chair that was purchased in Rexburg, Idaho for $4 at the Deseret Industries. E is in love with this chair and if it had a sweet pair of lips it could easily replace me. We also have found mud caked in it and believe it survived the Teton Flood along with this high-chair.
Wow. It's here already

Super Tuesday
!
Are you voting today?
I am.
Will you stay up late and watch the results?
I won't, but
Easy E will.