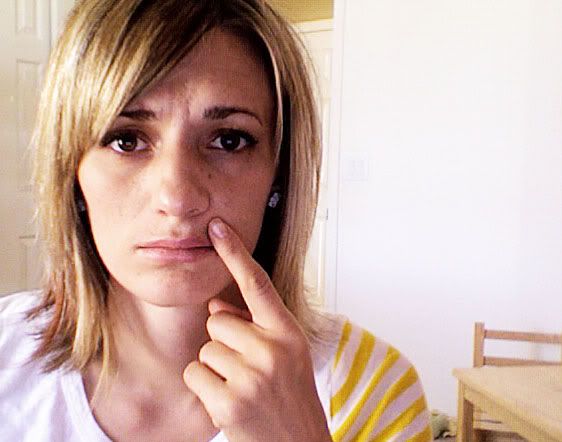 Yesterday I had minor surgery on my mouth.
A cyst had developed near the root of my tooth. I know - totally gross!
I thought I was just going in for a consult with the endodontist when they moved me, shot me up, and started cutting away at my gums.
(sorry, that was harsh and graphic)
Isn't it funny how they always say, "You did great" afterwards?
#1. I sure as hell don't feel great
#2. I didn't do anything besides lie here
#3. I'm drooling and feel like my lip is hanging down to my chin
#3. You've just given me a list of perscriptions, an ice pack, and are asking me to come back next week to remove stitches
But I kept all that to myself, tried to smile
(more drool)
, and thanked the nice looking man that had just cut my mouth open.