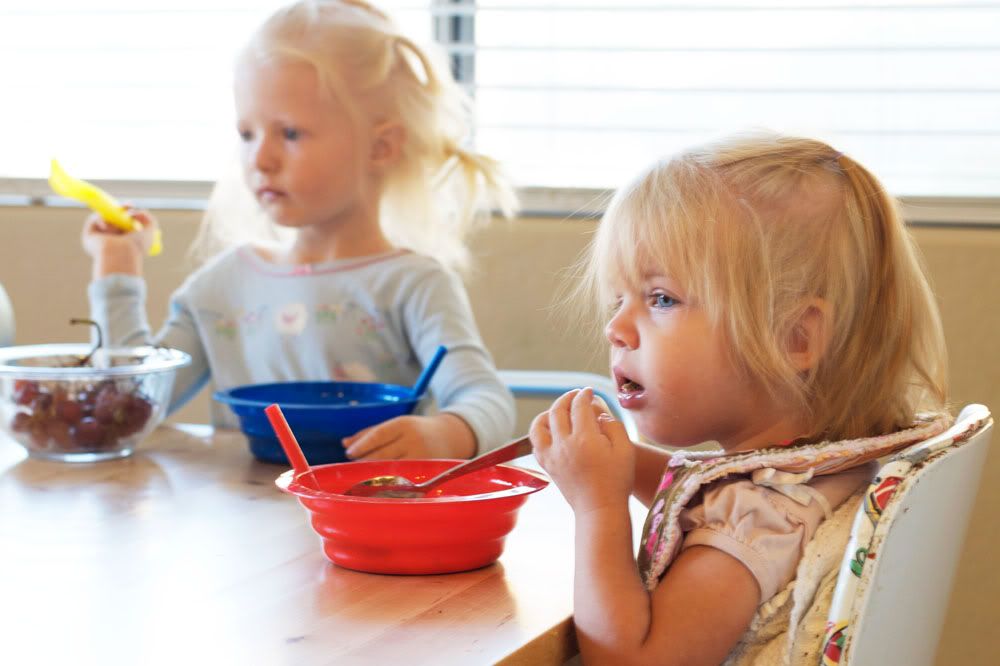 Hooray for another Monday under my belt. Whew. It was a long one.
We had a few minor set backs. Some hits to the head. Fighting over toys. Blondie whining. Mae tantrum-ing.
I only found Mae sitting in the bathroom sink twice, covering my bathroom cupboards in lotion once, and sneaking out the front door and down the street in her diaper once.
It helped to put on my new scarf and hat that we found this weekend to
at least
pretend it was chilly out.
We had our favorite dinner. Homemade Whole Wheat Barbeque Chicken Pizza. And because I'm such a good mom I snuck some grated carrot in with the sauce.
And we had family night. We talked about gratitude. Blondie named everything she could see around the house, "Chairs. Tables. Bunny. Skateboards." Mae grunted, picked at her belly button, and scurried around.
I made a banner from just paper, ribbon, and my Viking to proudly display all of our many thanks and blessings.
E put the girls to bed and I went to Yoga.
The End.