This is pretty sad.
The past few night I've been dreaming in buttons.
Guitar Hero Buttons
I may need help.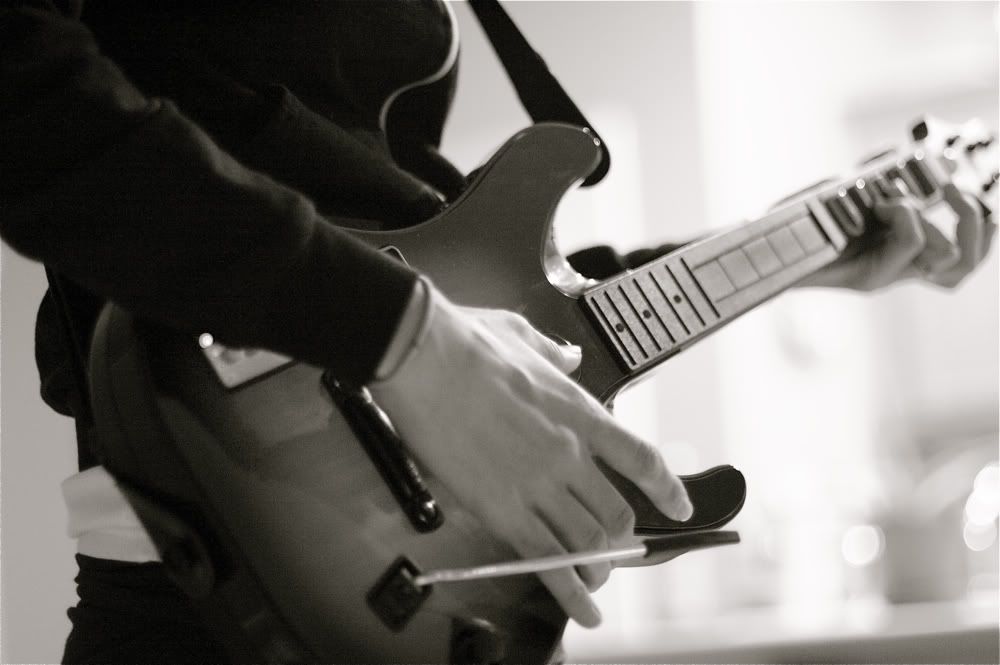 Can we still be friends?
What's that? Oh, you want to play too?

Perfect!
My excuse for the obsession:

Battling and beating my nieces at Christmas


Watch out Tiff!


I should know better though. The last time I challenged my nieces to anything (a footrace, arm wrestling) Cedie totally killed me. I had better keep practicing.