Eric has a little
addiction with finding clever t-shirts online.
Most of them are stupid, but occasionally he finds a great one. I'm going to share the sites with you,
not
to spread the addiction, but to simply share the
love
of finding great and unusual gifts. Also, since it's about that time of year
(already)
and I like nothing better than to get my shopping done early and via the inter-web. Why are guys so hard to shop for?
Most of the shirts are very affordable and are like a deal-a-day type of thing.
Threadless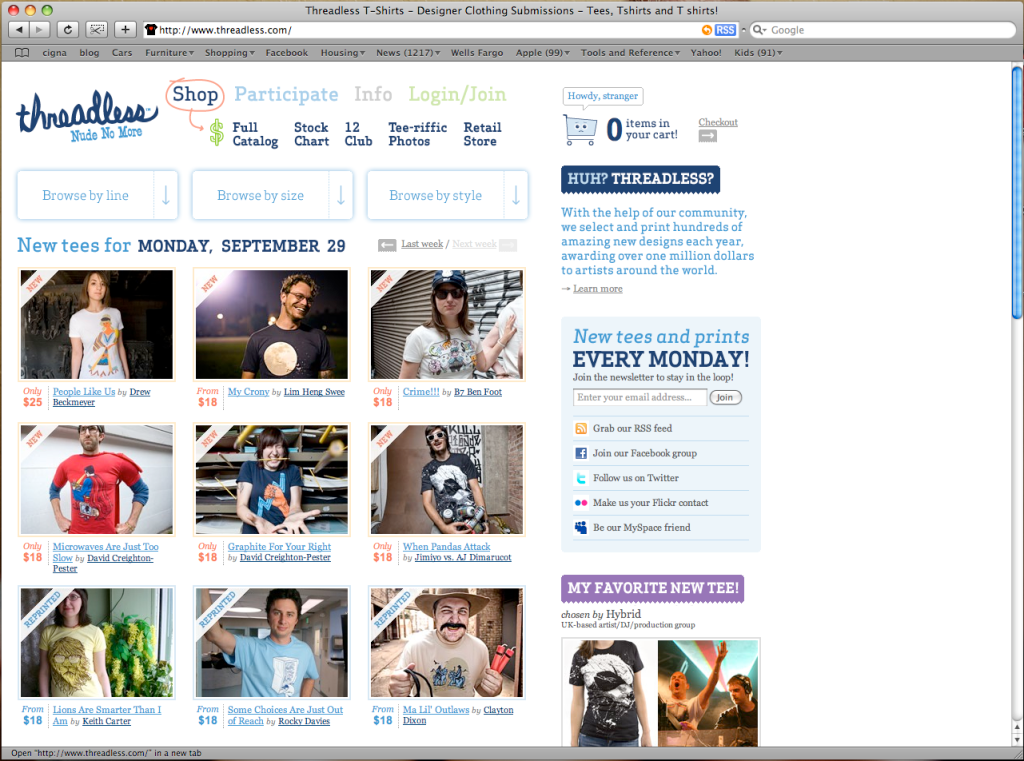 Spray Graphic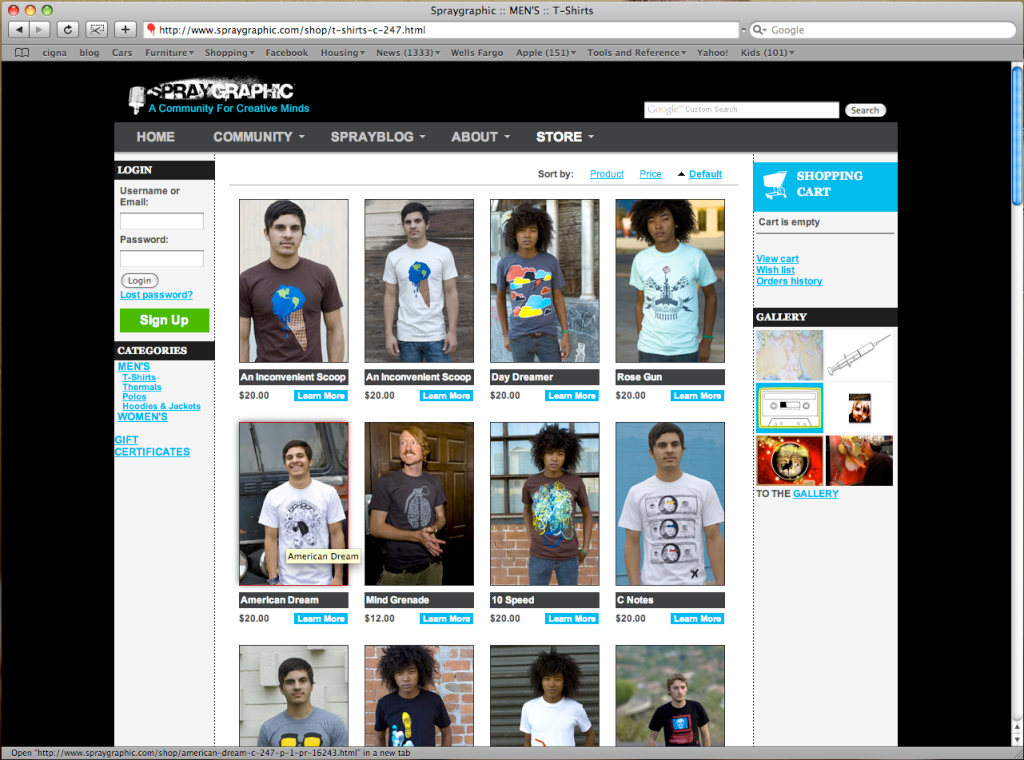 Wooshka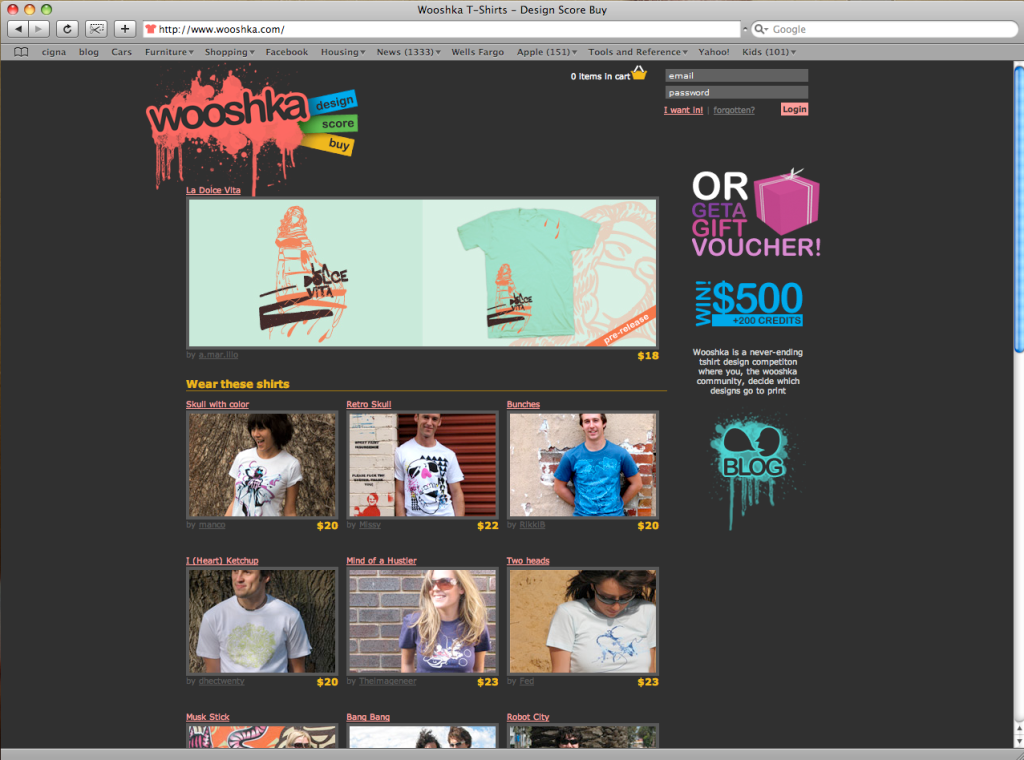 I also just learned how to do a screen-shot on my boyfriend
Mac
(wow. that sounded dirty)
I'll share the little trick with you. It saves right to your desktop: Apple+Shift+4
Y
ou can drag the area that you want to capture...and viola!
Here is my favorite song as of late. I can't get the thing off my iPod.
(Thanks Matt and Kierst
)
I'm in such a giving mood today.
Do you need anything else? A cookie? Some water?
I know I've been a little post happy lately. I promise it won't last.