Thursday morning Easy shot me an Email. This is how we communicate through the day. It's always nice to get a note from him, but this one was a little different:

Hey,
Hows your day going?
Is Sis still miserable?
I got a surprise for you.
I love you.
-E
Oh, I love a surprise. Any kind will do as long as it had that special word attached to it. The problem is that I can't handle
A: not knowing
and B: not spoiling it
So, I was a really good girl and patiently waited all day for my surprise. When he got home I was distracted and asked only about it a few times. At 9:30 we were sitting on the front porch just enjoying the evening with our groggy and sad teething baby. I kept wanting to go in, but E just wanted to stay out and enjoy the night.
We eventually put the baby back to bed and ended up talking in the living room. He says, "I think your surprise is here."
What? As in, it wasn't here before?
Just then the door bell rang.
What? Who? How di...What?
"Go open it."
I glance through the peep hole thinking that I just may catch a doorbell-ditcher, but much to my surprise, I see my Father-in-Law peering at me with beady eyes.
Ah hah!


E explained to the Lost Hayley that Grandpa was here to watch the girls for a night. E and I were to go enjoy camping without them in Sedona.
Oh, glorious day!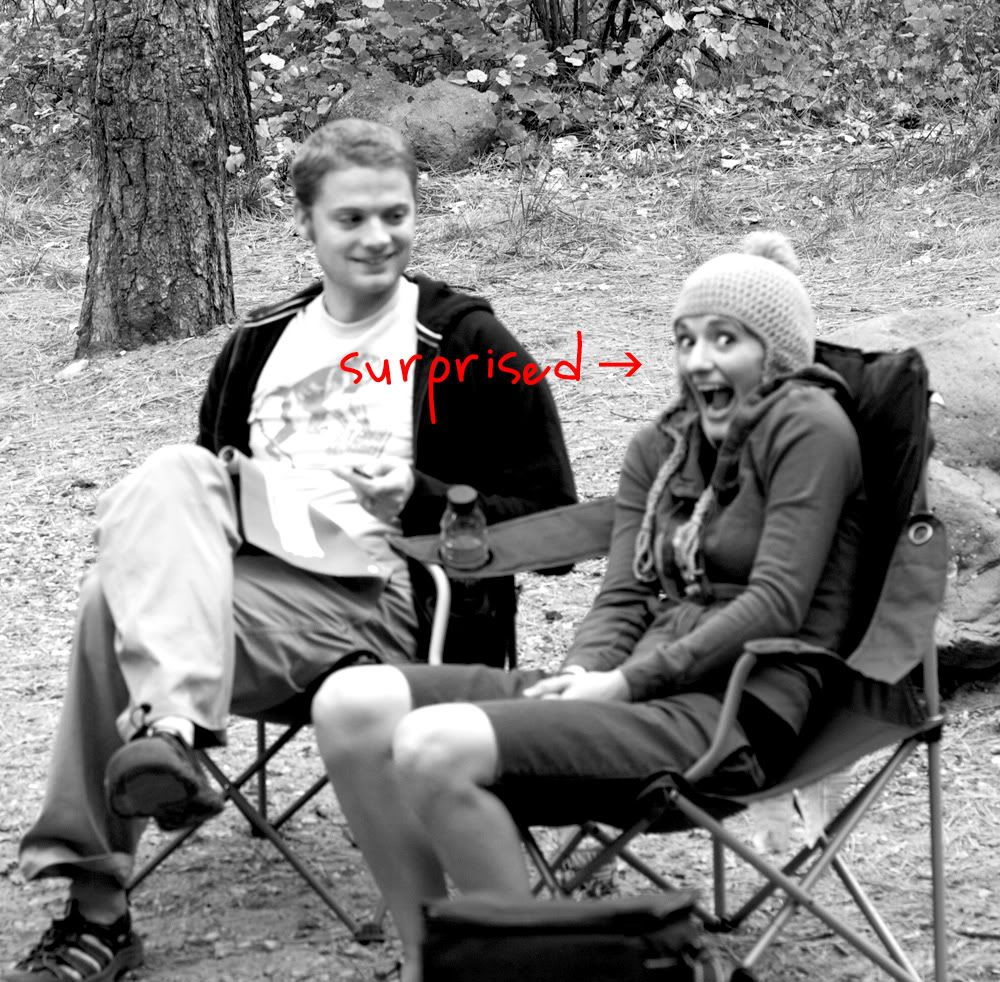 Sedona
was breathtaking and beautiful as always.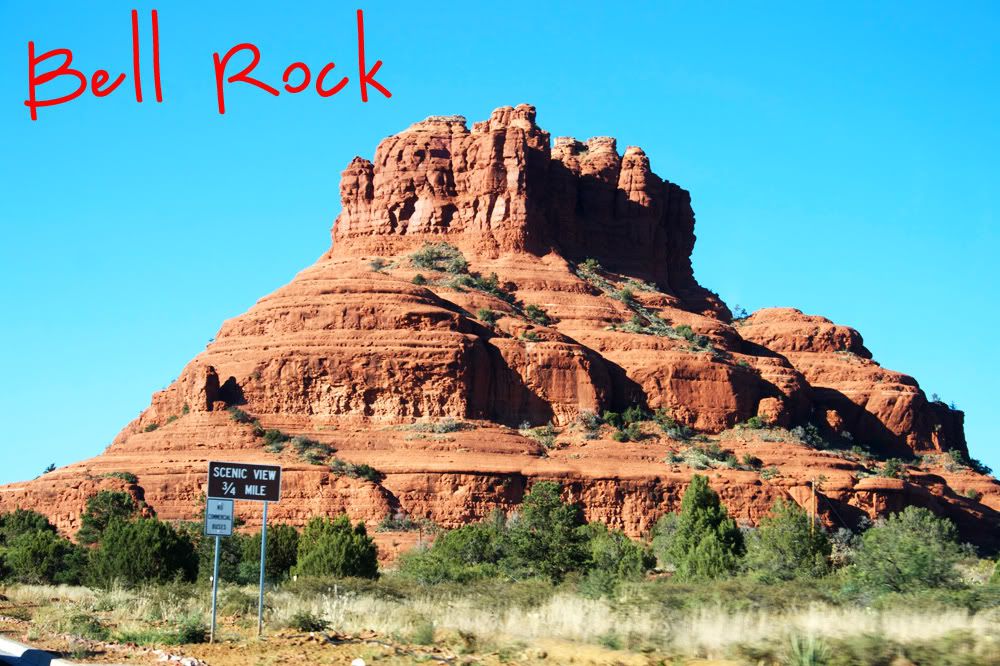 I guess that we weren't completely alone. We brought along the newest addition to our family...
Sonya:
(yep, he convinced me and we love her already)



To the lame dude that stole all our firewood in the night,
You are not forgiven. I am crazy with a hatchet. Though it is dull as a rock, I am not afraid to use it.
-H



Oh, and these guys had a great time too: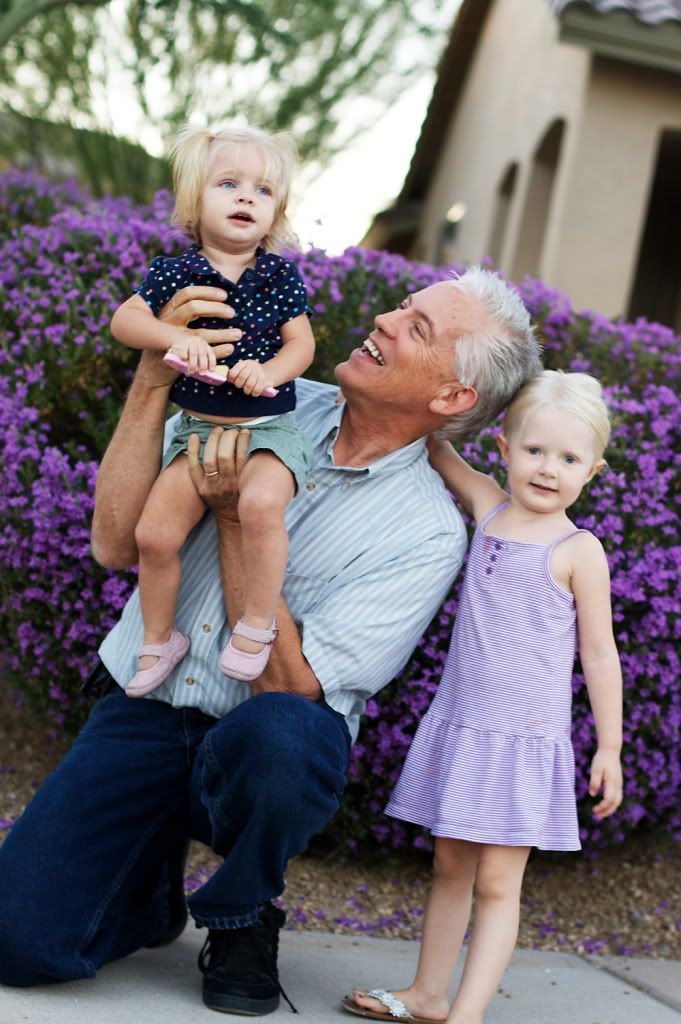 I'm sure that you noticed the incredibly rad blue beanie that I am wearing. It accompanies me on every camping trip. Yes, I made it. It is OOAK and will always be so. I often will make something once and then never again. This goes for hats, skirts, bags, etc. I don't use patterns. My bro Matt taught me how to make one and I somehow managed to add the ear flaps, strings, and pompom all on my own. Yep, never again. Well, maybe.