This is my brother and his sweet family.
They are some of my favorite people.
When Matt returned from his mission to Finland I was so excited to see him. Just before he left and through our letters those 2 years we became very close. I missed him a lot, but when he got off the plane he kinda weirded me out. He was so soft spoken and his English was perfect. I couldn't understand why he was being so timid.
Come on Matt, your home! Your back!
He just nodded and whispered.
What is wrong with him?
I wondered.
Whenever anyone asked Matt how he was doing or how he was feeling he would politely reply, "I'm very well, thank you."
Weird?
To this day I have never heard him just say, "I'm good."
I've learned that the Finnish are soft spoken and very polite. Their English is proper. Matt just wasn't one of the loud Americans anymore. Especially the Loud Lewis Americans. I think it's pretty cool.
Reasons why
I'm

very well

today:
1.
I balanced on my head last night for 2 minutes
(yes, I counted)
and I held
this pose
without a spot for a few seconds. It was invigorating.
2.
We are carving pumpkins tonight, eating Pumpkin Casserole, and sipping hot cocoa with friends. Mmmm!
3.
Blondie was a little scared last night so she requested to sleep with us. It was nice to have her little body next to mine though E seemed very far away
and she is a really sweaty sleeper.
4.
Tomorrow is Halloween.
Yay!
We are going to E's office to Trick-or-Treat and making
scary lady fingers
to bring with us.
5.
I got a new shirt from Old Navy yesterday. It's yellow and I love it. It makes me happy. $7 baby.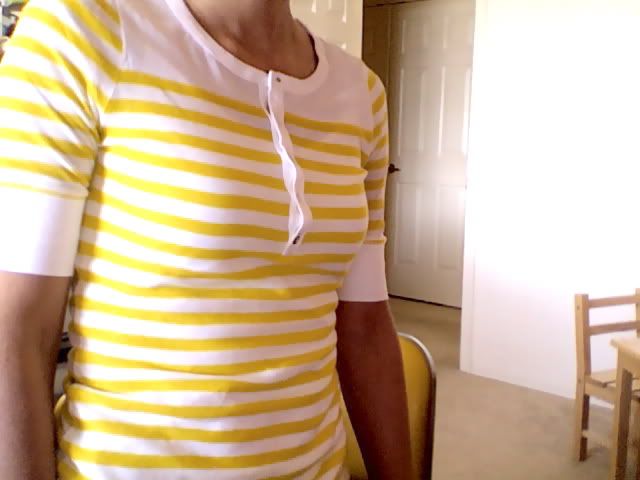 6.
THIS
just came. Wahoo! Thank you FedEx for being on time! I'll be rocking out all afternoon and neglecting my chillins.
7.
I went
visiting teaching
this morning.
8.
Blondie requests the "kelcun dance" whenever I'm at the computer
(like right now)
. It never gets old to us.
Yes, I'm very well, thank you!

Oh, I almost forgot my winners for the

GPK

cards. A random number selection by Blondie.
She chose 20-teen, 14, 3, and 5.
So I guess that means the winners are

Lori and Brent

(the 3 and 5)
Congrats! I'll get them in the mail. Prepare to be totally grossed out. We now all understand why our parents didn't want us having them. Yuck!