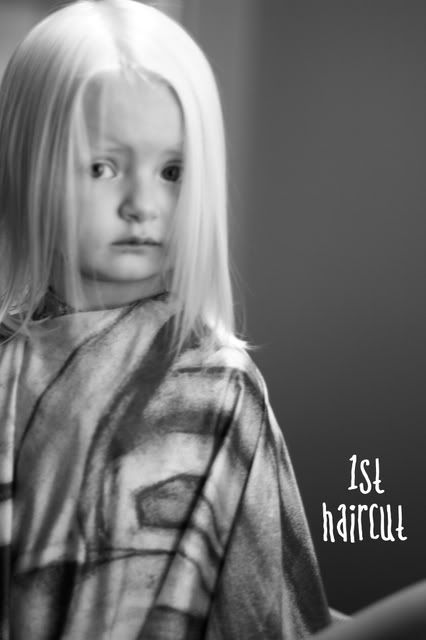 I took Blondie for her first cut last week. Up until then I had just done it.
If you know my oldest, you know that she is very cautious and fearful. She doesn't jump off furniture and she always holds my hand. She won't even stand on the scale at the doctor's office. At her 2 year appt she had to sit in the baby scale and even then she cried and cried.
When Jesica asked her to stand in the chair at her haircut, I thought
No way. She won't.
I was so surprised when she held her hand and stood up. Then she gripped my finger tight - really really tight - and stood still the whole time. I even brought a lollipop for reinforcements, but didn't need it.
In the car she said,
"Oh Mommy, I look so pretty now."