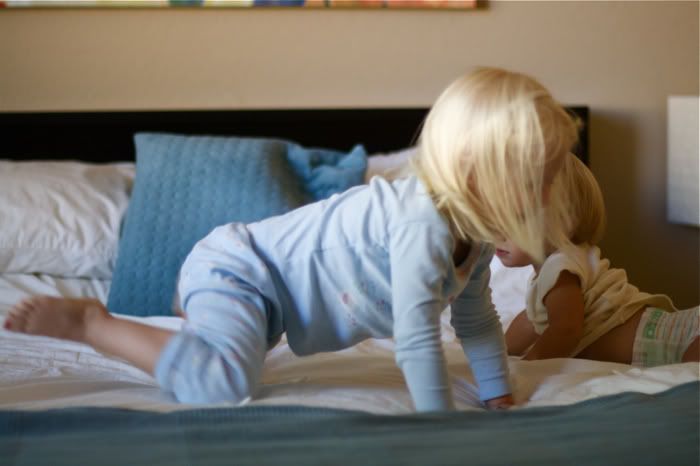 Isn't bed play the best?
Without fail my girls beg to get on my bed first thing in the morning after it is made. It can be a little frustrating to see my perfectly made bed destroyed, but I can't resist their pleading. The reward is the satisfaction that follows after their heads hit the pillows and they bounce with delight.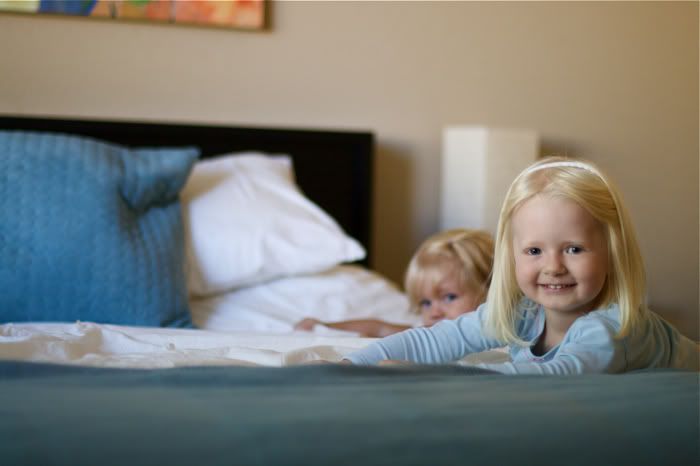 I usually join them and relish in the snuggles - getting whiffs of their freshly washed hair and nuzzling their soft skin. They giggle with delight, kick their feet, and scamper away.
Can't I keep them this way forever?